This afternoon, at 3pm, Tropical Storm Hermine officially became a Category 1 hurricane.
It's now expected to make landfall sometime around midnight tonight just south of Tallahassee, FL: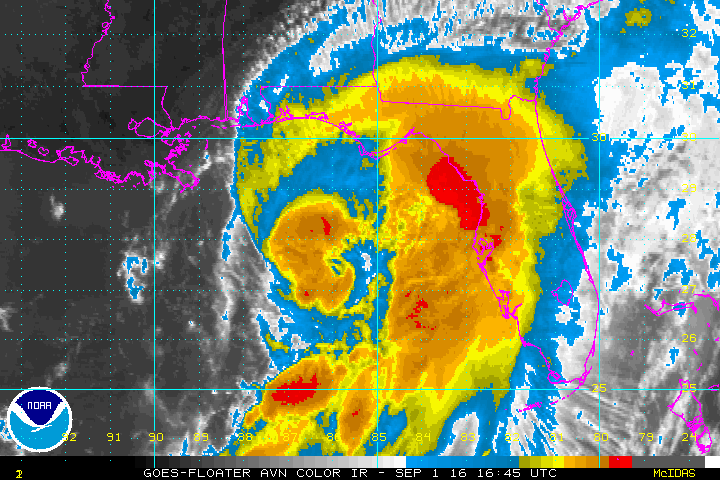 The storm is currently moving north at about 14 mph, but as it hits landfall, it's northbound speed will continue to increase over the next day or so.
The National Weather Service has just issued a hurricane warning from this evening until early on Saturday for the greater Norfolk region.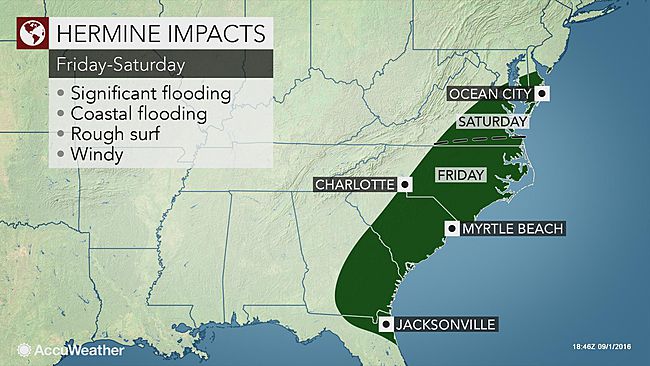 The US National Hurricane Center is recommending that Norfolk area residents have their disaster emergency kits stocked and readily accessible in case of extended flash flooding or downed power lines.
The effects of Huricane Hermine should be mostly dissipated by Saturday evening.
Comments
comments