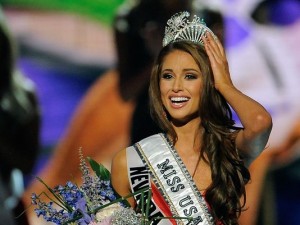 In a stunning display or integrity and talent, the recent winner of Miss Nevada, Nia Sanchez, was just crowded as Miss USA in our nations largest beauty pageant. Nina is a 24 year old from Las Vegas, a fourth-degree black belt in taekwondo, she holds a very strong opinion that all women should train for self defense as a way to battle the problem of campus rape and late night attacks.
She narrowly won against 50 other contestants from all the states and the District of Columbia on Sunday night to become the 63rd Miss USA. Nina will go on to represent the U.S. at the Miss Universe competition later this year.
In a vibrant red floor-length fishtail gown, Nina answered judge Rumer Willis' question about the high rate of sexual assaults on college campuses with stunning applause. Willis, who is the 25-year-old daughter of actors Bruce Willis and Demi Moore, said 19 percent of U.S. undergraduate women are victims of sexual assault and asked Sanchez why she thinks the issue is being swept under the rug and what should be done about it.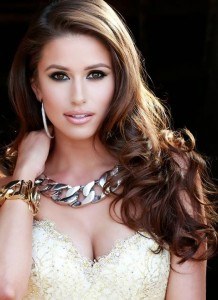 She commented that all women need to take it upon themselves to learn how to defend themselves. After being crowned, Sanchez told reporters she lived for a time in a women's shelter at a young age with her mother and at age 8 took up taekwondo to learn self-defense and build her confidence.
As an adult, she has volunteered at women's shelters, teaching residents how to defend themselves and teaching kids about "stranger danger."
"I relate to them on a personal level because I've been there myself," she said, adding that she plans to take her passion and knowledge for martial arts to the masses as Miss USA.
Sanchez also commented that she was "so proud to bring the title of Miss USA back to Nevada."
"I'm so excited," she said. "It's a dream come true."
Comments
comments