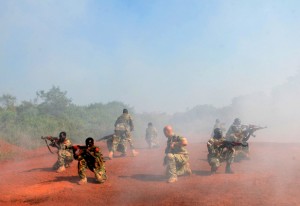 The US has just taken hard action to rescue the abducted girls from the hands of the terrorist group 'Boko Haram'. Our military has just deployed an elite team of 80 US special forces troops to the country of Chad to assist their government with intelligence, surveillance and reconnaissance for missions over northern Nigeria – it has been reported that they will stay until the girls are found and returned.
The nation of Chad shares a portion of its western border with northeastern Nigeria, the girls and young women, all from a school in northern Nigeria, were kidnapped last month by an Islamic extremist group known as Boko Haram. There have been dozens of the girls who have escaped, but the group's primary leader has threatened to sell the remaining 276 schoolgirls into slavery if the government does not release detained militants (from a recently released video). It's unbelievable how Nigeria responded…
[sociallocker]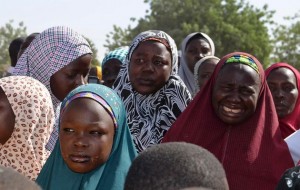 The government of Nigeria's President, Goodluck Jonathan, came under intense criticism for its initial response to the kidnappings. Since then, the international community has pledged its assistance.
US special forces soldiers being deployed into Chad is certainly a significant move. Chad joined in the fight against Islamist extremists in neighboring Mali despite being one of the world's poorest countries, and is a member of the United Nations Security Council. The deployment of U.S. troops to a regional stability-minded Nigerian neighbor, along with talk of combined security efforts among West African countries, indicates that the Nigerian Islamist group Boko Haram is increasingly viewed as a regional as opposed to specifically-Nigerian threat.
President Obama sent a letter to congress to comply with the War Power Resolution, which stipulates that congress must be notified within 48 hours of American troop commitments. In the letter the president commented;
"These personnel will support the operation of intelligence, surveillance, and reconnaissance aircraft for missions over northern Nigeria and the surrounding area, The force will remain in Chad until its support in resolving the kidnapping situation is no longer required."
[/sociallocker]
Comments
comments