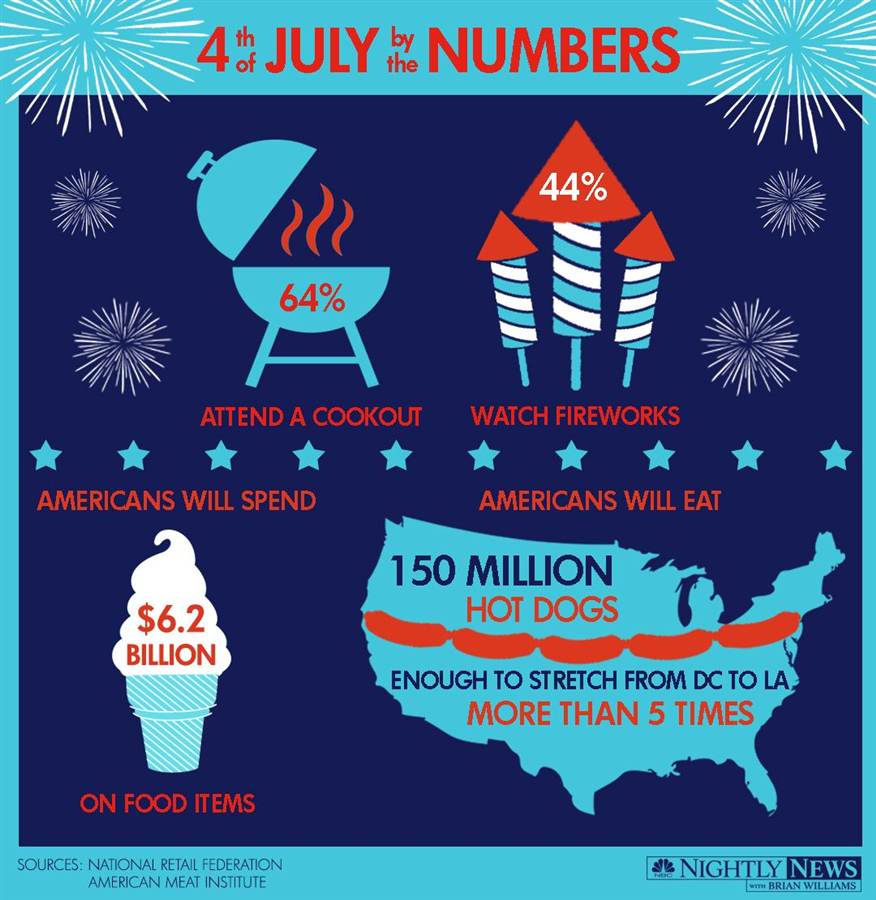 The 4th of July is one of the most expensive US holidays, with more spend on cookout items than any other day of the year. Americans also buy a record amount of grills, lawn chairs, and coolers to better equip their parties. Americans across the country are now firing up their grills this Fourth of July, and it's to most retailer's ears.
Over 153 million Americans plan to celebrate in front of the grill, spending an estimated $6.2 billion on barbecue favorites like burgers, hot dogs and other food items, according to the National Retail Federation. That's $68.16 per household.
While the majority will spend the day at a cookout, barbecue or picnic, 105 million revelers will attend a community celebration, like a fireworks display. Another 23 million plan to take advantage of the three-day weekend with a vacation, the highest number in the survey's history.
Over 70% of Americans said that their spending for the Fourth of July will not be impacted by prices at the pump, up from nearly 65 percent a year ago.
Comments
comments