Need a cure for your sweetish this coming year?  Well, you are in luck because Hummingbird Macarons & Desserts is moving from the Battlefield section of Chesapeake to Norfolk's Freemason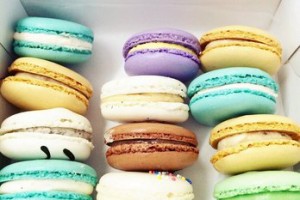 neighborhood as early as February 1, 2015.
These delicious desserts we are referring to are Macarons, not Macaroons. Macrons date as far back as the 16th century and are made of almond flour and egg whites. They have a slightly crisp outer shell and a cake-like center, as opposed to the heavier more coconut-y macaroons. It is definitely something you want to check out!
Classic flavors include pistachio, rosewater and salted caramel, but Hummingbird has a few unique concoctions of their own such as pink chocolate and gingerbread. Hummingbird does not just bake delicious Macarons, but they will also offer other desserts, including cakes and tarts, with vegan and gluten-free options.
So go check them out in early February on Botetourt Street in the location formerly held by Shady Grove Marketplace, and let us know what you think!
Comments
comments