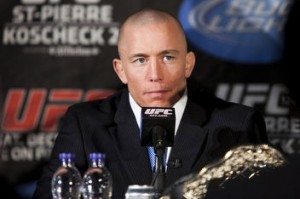 Over the past few years there have been a few fake stories that claim there will be a male vs. female UFC fight….all of them so far have been 100% fake. Of of the most well done fake stories was created as a campaign against domestic violence by Fox Sports (See FoxSport's Male Vs. Female UFC Story Here)
Empire sports recently wrote another fake Male Vs. Female UFC story with much less quality;
"One of the most entertaining, hard hitting sports, is bringing another aspect to the octagon that will have fans freaking out. The UFC runs a tight ship when it comes to there professional fights with weight classes, referees, and measures to make sure that their fighters are as safe as possible, even though it is their job to beat each other up.
The question is will their next stunt be one to break them or make them? it has been announced for the first time ever in UFC history that a male fighter will be facing a female fighter in months to come. The fighters have yet to be announced, but the contract is a go, and the fight will take place in Chicago, Illinois…"
Again, the story is fake, there will not be a male vs. female UFC fight…..at least not yet.
Comments
comments