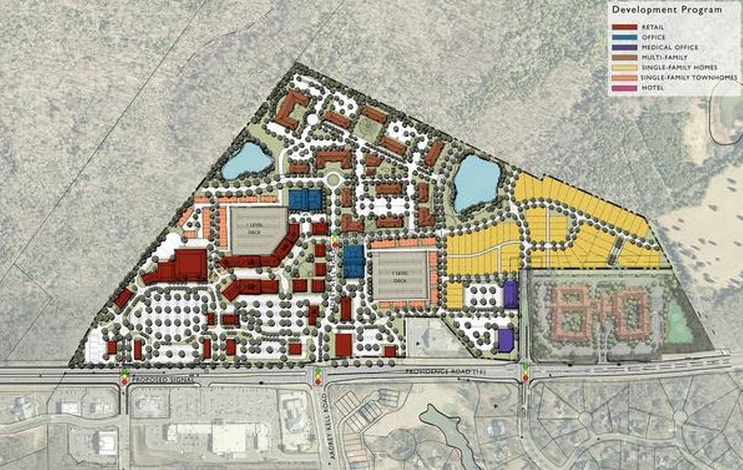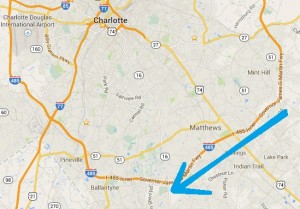 It has been several years in the making, but the City Council of Charlotte is about to finally approve a rezoning Monday for the 90 acre "Waverly" development, located at the intersection of Providence Road and Ardrey Kell Road. Waverly will be a mixed-use development that will reshape the identity of south Charlotte, it will be one of the largest commercial projects in the area to ever be developed.
This historic project will include up to 560,000+ square feet of office and retail anchored by a grocery store, two five- to six-story office buildings, two two-story medical office buildings, two one-level parking decks, 180 single-family houses and townhomes and 375 apartment units. Crosland Southeast and Childress Klein Properties are leading the development, in partnership with the Matthews Family Farm.
The total budget for the development alone has been estimated to be over $200 million dollars. One of the major retail anchors that has already signed a lease is Whole Foods. The newest Charlotte store for the natural and organic foods supermarket will occupy approximately 40,000 square feet of retail space and is slated to open in late 2016. This will be the third Whole Foods Market in the Charlotte area.
For  more details about the Waverly development, visit their main website at WaverlyCLT.com
If you are interested in buying or leasing any of the future townhomes or condos in Waverly, visit RealtyForLife.com
Comments
comments