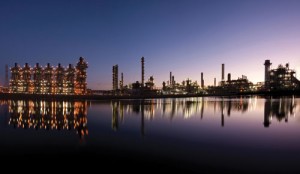 If you're in the Forex industry, you already know how vital customer relationship management is to your success. CRM enables you to keep track of all interactions between your company and its clients so that you can deliver the finest service possible. This includes everything from sending mailers and making phone calls to responding to online chats and entering into transactions. You can ensure that your clients have a great experience with your firm by tracking multiple touchpoints.
Using Forex CRM for your brokerage has a lot of advantages. Consider three of these advantages.
Helps to Find the Best Marketing Strategy;
Using a FX CRM system is critical if you want to improve your Forex brokerage. You may determine which marketing strategies were the most successful by measuring your interactions with clients. This will help you refine your marketing strategy over time and improve your Forex trading skills.
Assist in Rapidly Identifying Problems.
CRM systems can help you quickly identify problems with any touchpoints in your marketing strategy. For example, if one of your touchpoints is not generating sales profitably, you can adjust your strategy accordingly. This may involve cutting back on that touchpoint or doing it in-house instead of outsourcing it. Either way, it's essential to be prepared to change tack and try something new when necessary. CRM systems can help you make these decisions quickly and efficiently.
Improve Communication with Customer.
Another advantage of CRM is that it allows staff and customers to communicate more easily. As a result, there are greater sales and higher customer retention. CRM makes it simple for everyone in the company to understand what is going on with each client and how they may be best served by organizing all customer data into one readily available system. This leads to happier customers and more productive employees – a winning combination for any business!
Is CRM effective and worth the money?
FX CRM software can undoubtedly save your firm a significant amount of money. It can help you maintain track of your customer interactions more effectively by automating various procedures that would otherwise be done manually. Furthermore, CRM software may help your workforce become more productive and organized, resulting in higher sales and profitability. However, not all CRM systems are created equal. Some are more expensive than others, and some offer more features.
If you're still not sure and have doubts about using CRM for Forex brokers, give it a try. A trial version is a great way to see if it's effective for your business or not. In most circumstances, you'll notice a difference in the way your company operates. You might find yourself using CRM in other areas of your business. So why not give it a try? It should only take an hour to set up, and you can measure its effectiveness for yourself.
Forex CRM software is a great way for companies to increase revenue and keep good client connections. By tracking which marketing efforts have been most successful, businesses can adjust their strategies accordingly. CRM allows employees to see what they're working on, making it a useful tool for any company.
Comments
comments