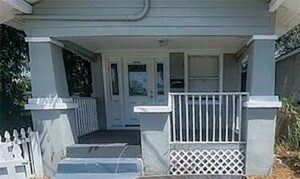 If you know anyone looking for a home, tell them to get their offers ready. A rare historic villa in the heart of Ybor City just hit the market for just $155,000.
The 2-bedroom, 1-bathroom home features a uniquely spacious kitchen, workout room to flex those muscles, and a main balcony overlooking lively streets – perfect for your morning coffee or evening musings.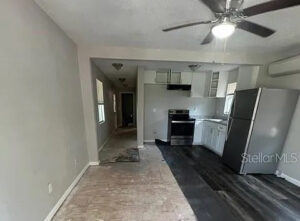 It's already been partially renovated and is waiting for someone with a creative eye to put on the finishing touches.
The property, located at 2410 E Columbus Dr., sits on a spacious 2,250 square foot lot, plenty of room for a garden, a local coffee roastery, cigar roll shop, or even your own mini-farm with chickens and goats.
Nestled in the heart of Tampa, Ybor City proudly parades its history stretching back to the late 1800s. Once a vibrant mosaic of quaint shotgun homes, this district has seen its skyline evolve, with chic condominiums and modern apartments springing up during its residential revival in the past two decades. And who could forget the iconic chickens that have always strutted their stuff freely around the neighborhood?
Dive into a blend of Tampa's rich past and vibrant present in Ybor City. Imagine living in a spacious single-family residence, right where the historic soul of Tampa beats the loudest.
You can check out the full listing on Zillow here.
Comments
comments