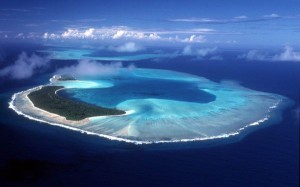 President Barack Obama has just announced that he will launch an agenda to build the world's largest ocean preserve by banning drilling, fishing and other activities in a massive section of the Pacific Ocean.
He has used presidential authority that doesn't require any new action from Congress to launch an expansion of the Pacific Remote Islands Marine National Monument, which President George W. Bush designated to protect unique species and rare geological formations. Most of the waters around the U.S. territories in the pacific ocean will be affected between Hawaii and the island of American Samoa.
All US presidents have the unquestionable authority to phase out commercial fishing and other activities from U.S. waters under the 1906 Antiquities Act, the same law that allows for land-based national monuments to be created by executive order.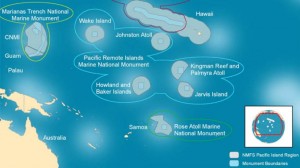 "We can protect our oceans for future generations," Obama commented, vowing to use his "authority as president" to protect "some of our most precious marine landscapes."
In the ocean conservation conference, Obama commented that carbon pollution is believed to be making the world's oceans more acidic, and solid pollution and over-fishing is threatening entire marine species.
"If we ignore these problems, if we drain our oceans of their resources, we won't just be squandering one of humanity's greatest treasures," Obama remarked, "We'll be cutting off one of the world's major sources of food and economic growth, including for the United States. We cannot afford to let that happen."
Obama hasn't settled on the final boundaries for the preserve. The White House said Obama planned to solicit input from fishermen, scientists, politicians, experts in conservation and others before the new protections take effect.
But conservation groups the potential reach could be massive.
The White House's Council on Environmental Quality said the waters in the south-central Pacific Ocean contain "some of the most pristine tropical marine environments in the world."
"These tropical coral reefs and associated marine ecosystems are also among the most vulnerable areas to the impacts of climate change and ocean acidification," the White House said in a statement.
Obama is also vowing to create a government program to combat black market fishing and seafood fraud, in which seafood products are mislabeled to hide their origin. The White House said 20 percent of the wild marine fish caught each year are part of the black market, at a cost of $23 billion to the legitimate fishing industry.
The plan is scheduled to go into effect later this year.
Comments
comments