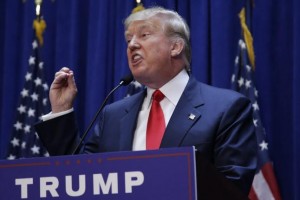 This coming Friday, President Trump is now expected to visit the Boeing facility in Charleston. The exact time and length of his stay is not currently known.
On Sunday afternoon, the FAA Safety Team issued a VIP Notice for Friday. The notice read: "Notice: Expect VIP movement February 17, 2017 in the vicinity of Charleston, SC. Pilots can expect airspace restrictions in conjunction with this VIP movement. The FAA recommends that all aircraft operators check NOTAMs OFTEN for mandatory airspace restrictions prior to operations within this region."
CNN's aviation editor also confirmed the president's visit this weekend:
From @jeffzeleny: @realDonaldTrump will visit Boeing's South Carolina facility on Friday, the first sitting President to do so.

— Jon Ostrower (@jonostrower) February 11, 2017
Expect heavy traffic delays all around the Boeing facility throughout the day on Friday, as all roads to and from Air Force One will be blocked during the President's arrival and departure.
How do you feel about President Trump coming to Charleston?
Comments
comments