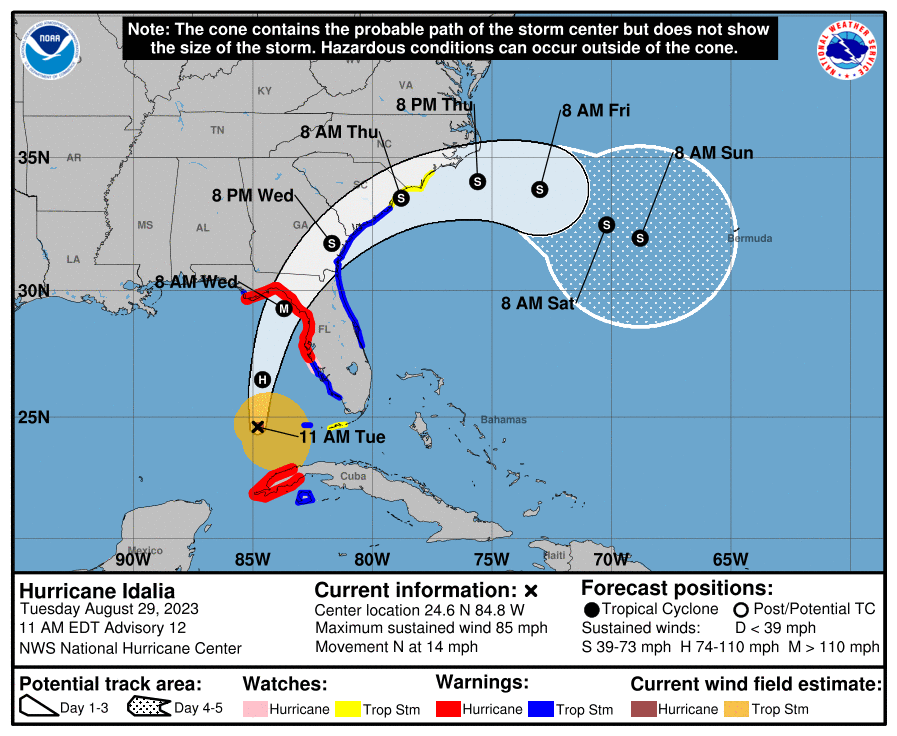 UPDATE: 8/29/2023
Idalia has now strengthened into a major hurricane as it makes it's way to Florida on a path directly toward Charleston.
The National Weather Center has already issued several warnings for the Charleston region, including storm surge, flooding, and tropical storm force winds: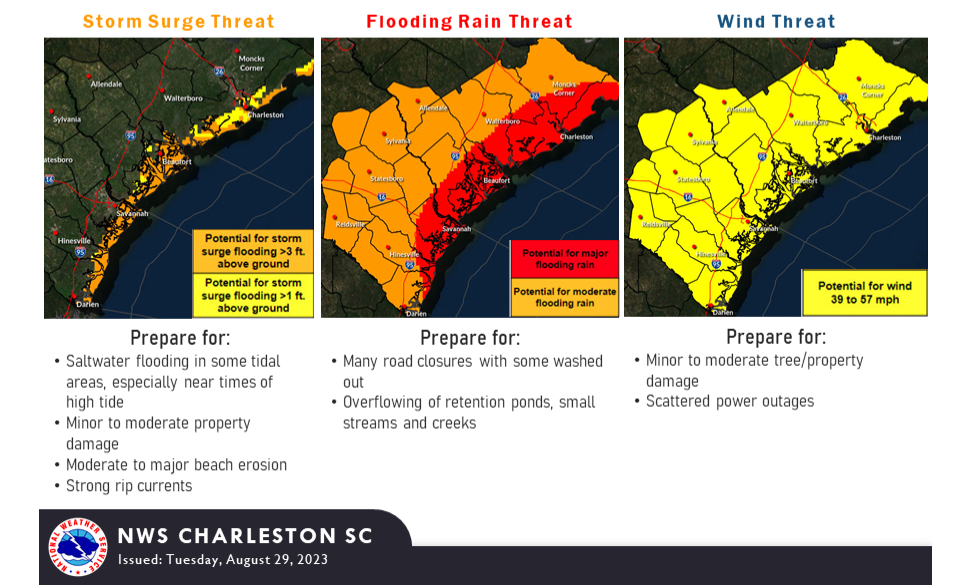 Original Article: 8/28/2023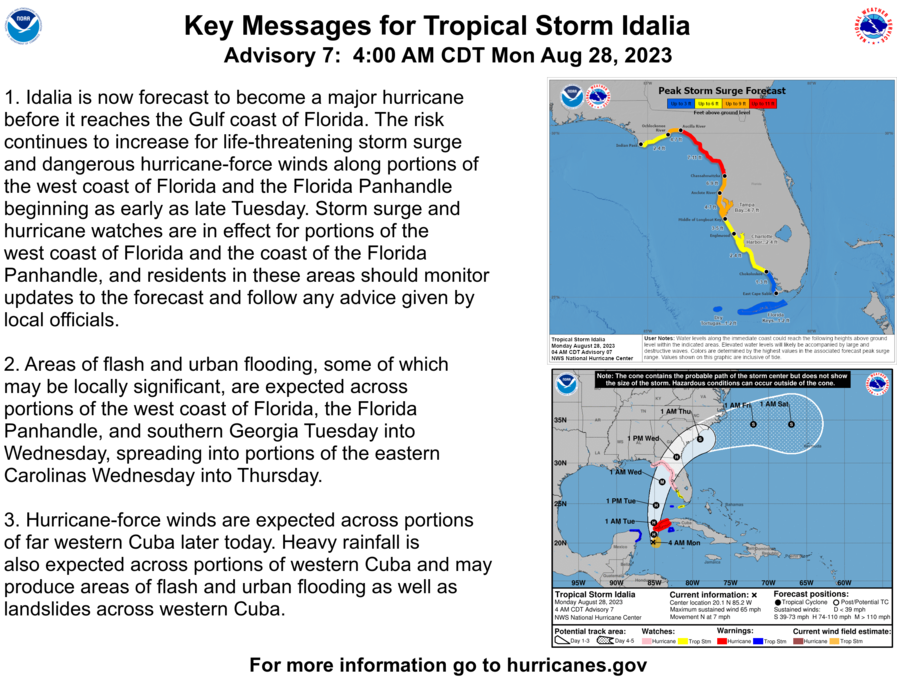 The National Hurricane Center is now warning the Low Country about the impacts of Tropical Storm Idalia (soon to be Hurricane Idalia) after it makes landfall in Florida in the next few days.
Idalia will likely strengthen into a "major" hurricane later today, and it's set to hit Florida's Gulf Coast as a Category 3 hurricane by Wednesday morning. It will then travel across Florida, Georgia, and into South Carolina with many models showing a direct impact with the City of Charleston.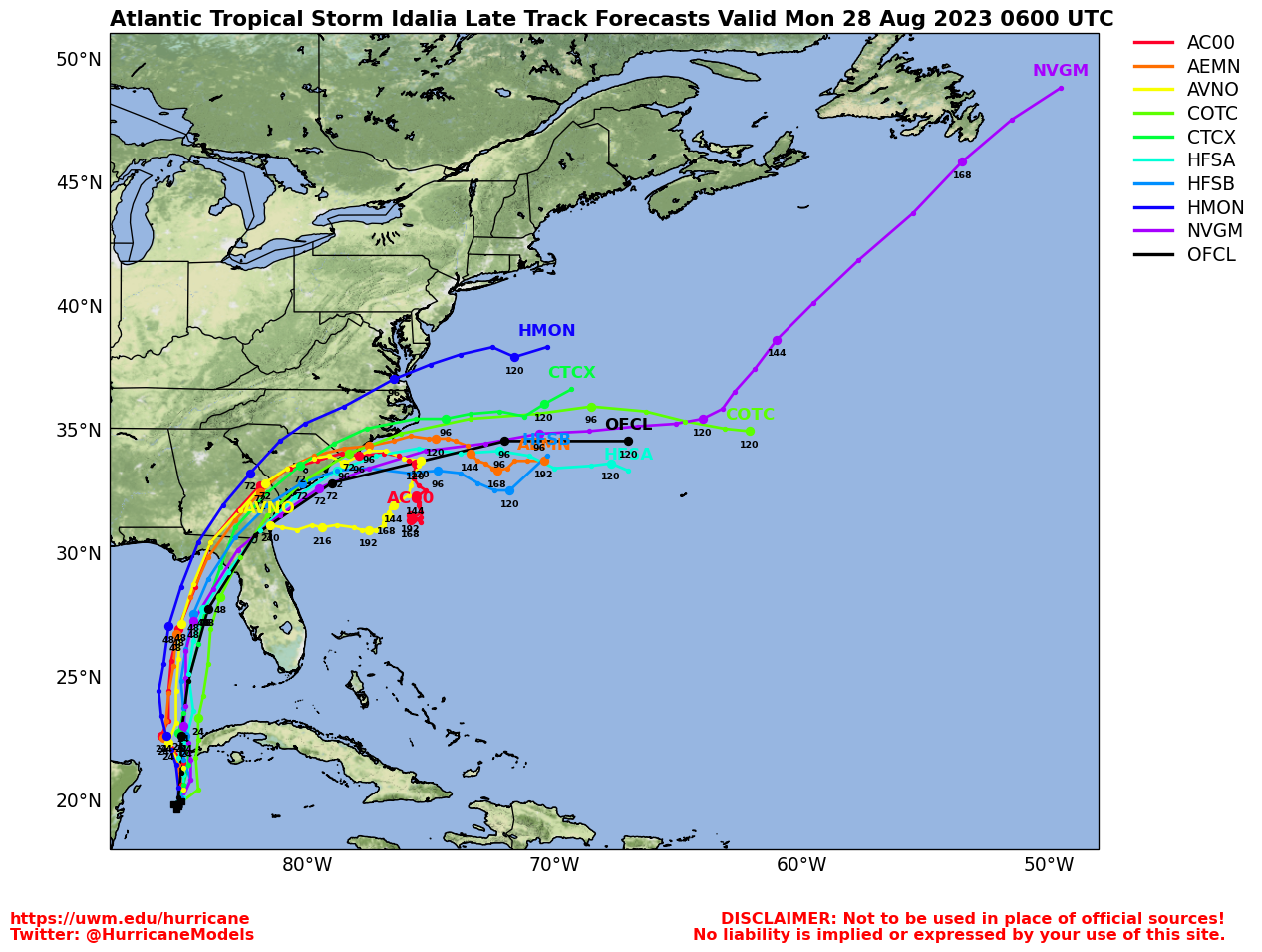 Effects in the Lowcountry are predicted to start from Tuesday night and persist until early Thursday. The harshest segment of this storm is projected to strike the Lowcountry on Wednesday when Idalia crosses the coast, downgraded to a Tropical Storm by then. Residents of the Lowcountry should brace themselves for intense rain showers, heightened flood risks, strong winds, possible power failures, and sporadic tornadoes.
Highlighting a historical trend, storms landing in the Gulf of Mexico have a reputation for spawning tornadoes in the Carolinas.
NHS officials are reminding all residents in Atlantic Coast states to be prepared for flooding, downed tress, and most applicable for our area, power outages.
In case of a power outage, make sure to have the following emergency items stocked in your home;
Comments
comments