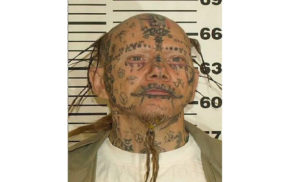 The United States Marshals are now asking for the public's help in locating a convicted sex offender who just got out of a Virginia prison.
44-year-old Matthew Ezekiel Stager was locked up in the Federal Correctional Complex in Petersburg, VA, on Thursday, Feb. 2., he failed to check into his scheduled transitional center appointment, and authorities haven't been able to locate him since.
Marshals now think he might be staying somewhere between Bluefield WV, and Norfolk, VA.
Stager has a history of drug abuse and mental health concerns, according to Marshals.
He is a Hispanic male, and is 145 pounds, 5 feet 8 inches tall with blond or strawberry hair. He has tattoos on his face, head, neck, back and left foot.
Anyone with information about Stager's whereabouts should contact the U.S. Marshals at 1-877-926-8332.
Comments
comments