In our increasingly globalized economy, most people are becoming used to flying in jets, but when you make thousands of dollars a minute, you don't have time for layovers or security checks. For the super-rich of the world, private jets are the answer.
Most private jets cost between $4 million to $7.5 million, but when you really need to travel in style, the sky is truly the limit.
Here are the top 10 most expensive jets in the world, owned by individuals;
#10 Joyce Meyer – $15 Million Gulfstream G-IV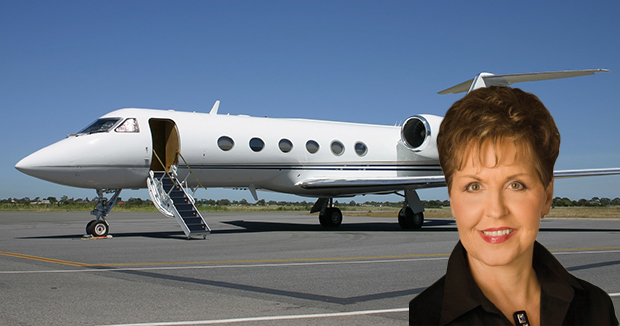 Book authors aren't typically known to have private jets, but Joyce Meyer isn't your typical book author, she's one of the best selling authors in the world, as well as running multiple ministries and traveling for speaking engagements. She recently purchased this Gulfstream IV to replace her older $5 million Challenger 600 jet.
#9 Sergio Garcia – $22 Million Hawker 4000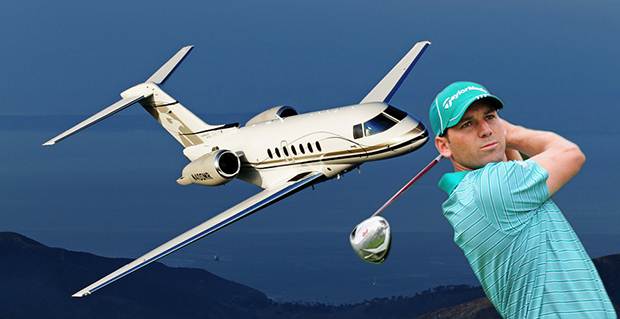 One of the top golfers in the world, Spain's Sergio Garcia recently purchased his own private jet for a cool $22 million. He uses it mostly to travel to and from his tournaments. Sergio said that his jet lets him get to his destination safely, quickly, and well rested. He recently commented, "I don't wanna look and feel like a chewed up piece of gum after an expensive plane ride."
#8 Jackie Chan – $30 Million Embraer Legacy 650
The Brazilian-made Embraer Legacy 650 is currently owned by Jackie Chan, who paid almost $30 million for this tricked-out private jet. It's marked on the outside by red and golden dragons that are painted along the side, as well as Jackie Chan's personal logo.
#7 Bill Gates – $45 Million Bombardier BD-700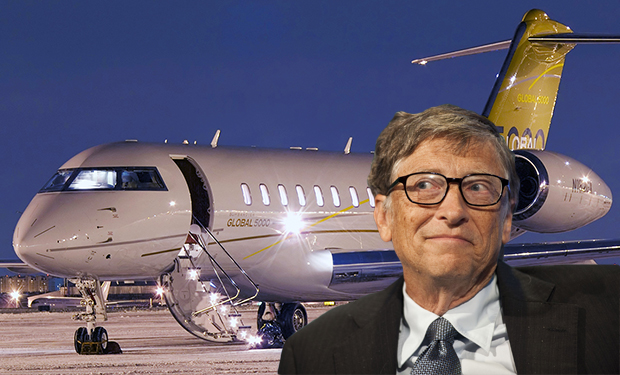 The Global Express or The Bombardier BD-700 is Bill Gates' personal choice for flying, but to be fair, he uses it primarily for The Bill and Melinda Gates Foundation. He's truly putting the jet to good use, saving time by flying non-stop to needy locations throughout the world.
#6 Lakshmi Mittal – $60 Million Gulfstream G-550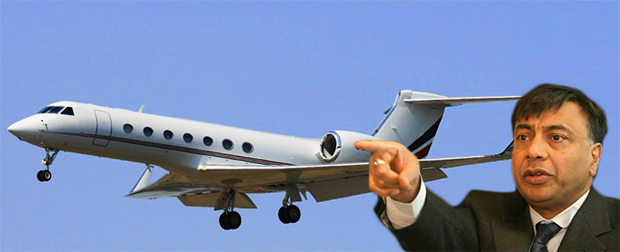 Lakshmi was recently ranked as the was ranked the sixth richest person in the world by Forbes. He's the CEO of ArcelorMittal, the world's largest steelmaking company, and it's now estimated that his personal net worth exceeds $16 Billion. His private plane, the Gulfstream G-550 is extremely fast, capable of flying non-stop from South Korea to Florida in just under fifteen hours. The floor-plan consists of four living areas, as a twelve floor plan configuration, and seating for eighteen people.
#5 Donald Trump – $100 Million Boeing 757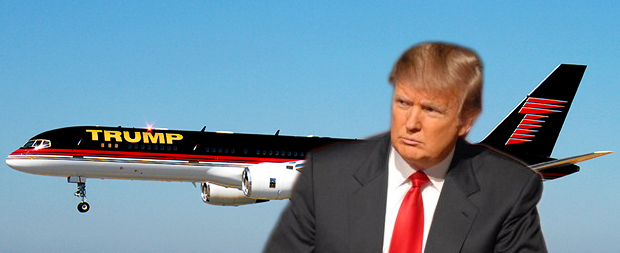 The Boeing 757 is typically used for public commercial flights. However, if you're The Donald, all commoners must not have access to your private shiny, gold-plated seat belts. Despite the $100 million price tag, the Donald got it second hand from Paul Allen, Microsoft's co-founder. Now I know that even rich, and potentially insane people enjoy bargains for merchandise.
#4 Joseph Lau – $153 Million Boeing 747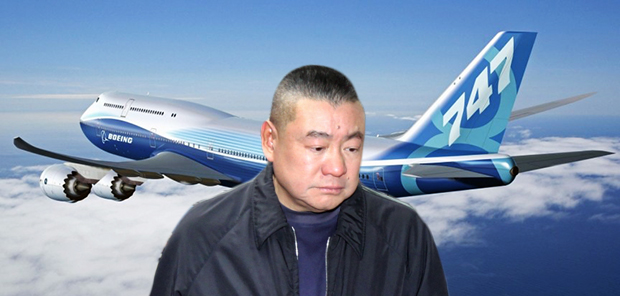 Donald Trump hates to be outdone, especially by other real estate investors, but it looks like he's been bested by Joseph Lau in the private jet category by $53 million. Lau is a world famous real estate investor who spent over $150 million to turn an entire Boeing 747 into his own private retreat in the sky. He had the cabin space decked out with numerous amenities and luxuries, which include a few personal suites, a private office and even recreational spaces (yes, even in an airplane).
#3 Prince Alawaleed bin Talal – $300 Million Airbus A380

A Saudi business investor and Prince named Alawaleed bin Talal recently spent a cool $300 million for a custom Airbus, making it the most expensive plane purchase in history (at least for non-US presidents). Not only is the Airbus A380 the most expensive plane ever bought, it's also the largest. It comes equipped with two levels, tons of living space, a suite, recreational rooms, and even an elevator. In contrast, that space in a passenger airliner Airbus A380 would be used to seat more than five hundred passengers.
#2 Alisher Usmanov – $600 Million Airbus A340-300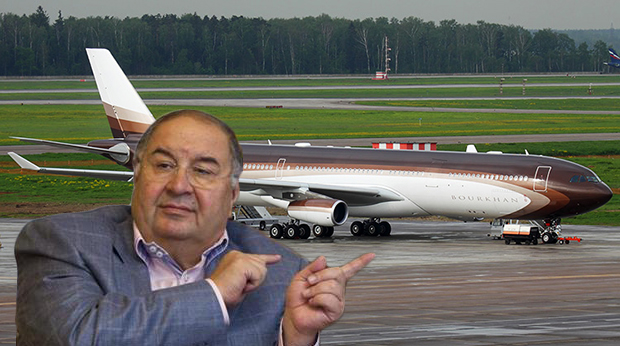 When you're a Russian billionaire and you're in the market for a new air-whip, it just makes sense to spend hundreds of millions pimping out the inside. Mining tycoon Alisher Usmanov's recently purchased an Airbus A340-300 for $238 million, then went all out on a luxury remodeling of the interior, as well as a spiffy new paint job, the total cost is estimated to be around $600 million.
#1 The President – $660 Million Air Force One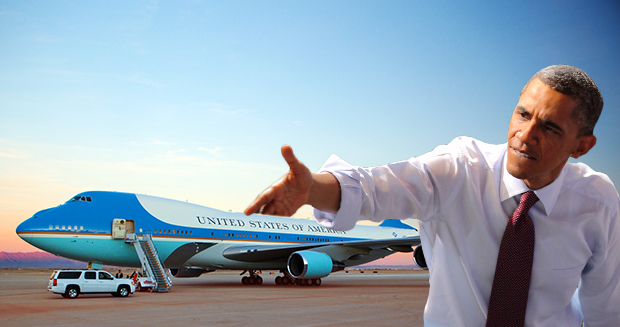 The government originally purchased Air Force One in the early 90s for an estimated $330 million, which is around $571 million by today's standards after inflation. However, Air Force One is actually two planes, so the cost of both of the jets was $660 million of taxpayer money.
Each time the president takes Air Force One out for a trip, it costs $179,750 per hour to operate. This makes the cost of flying Air Force One internationally truly astronomical. For example, a quick trip to South America can cost upwards of $10 million.
Comments
comments