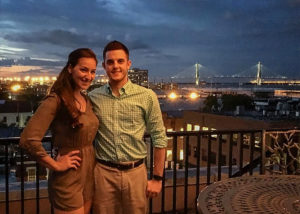 Do you have the ambition to maintain your health and wellbeing in the New Year? If so, you've come to the right place. This guide will give you some useful tips on what you can do to improve your body and mind. There are many obvious factors that you may already be aware of what you need to do to improve your health. However, there are some that you may never have considered and would be worth knowing about to keep yourself well:

Check out this list of top tips you can take on board to improve your health and wellbeing: 
If you're a chain smoker, it would be in your best interests to quit as soon as possible. Smoking is one of the main causes of coronary heart disease; however, just 12 months after quitting, you can slash your risk of developing the illness by 50%. Some of the other severe illnesses you could face as a result of smoking include lung, throat, heart, and mouth cancer, as well as long-term health complications including emphysema and chronic obstructive pulmonary disease (COPD). It can be difficult to quit, but you may find it useful to find out how others kicked the habit.
If you believe you're overweight and haven't yet tried to shed the pounds, you could be at risk of significantly damaging your health. Those who carry too much weight under their BMI can suffer from an array of health complications throughout their lifetime, including the likes of:
High blood pressure

Stroke 

Cancer

High cholesterol
You can also cause yourself internal injury from carrying extra weight, including joint problems such as arthritis, which can become a debilitating lifetime health complaint. 
If you're suffering from poor vision, headaches or dizziness, it may be down to the fact you need an eye test. This can severely impact your ability to carry out everyday tasks and in rare cases, could be a more severe underlying condition. An optician will be able to get to the source of the issue and give you the best options in the future. In most cases, these symptoms are a result of poor lifestyle choices, or it may even be that you're either long or short-sighted. In this case, contact lenses,like Precision 1 contacts, can help improve your vision. 
Do you tend to include lots of salt as part of your ingredients during cooking and place additional salt on the table to shake onto your food once it has been served? If so, it may be worth considering cutting salt out of your diet once and for all to prevent suffering from high blood pressure and other health complaints. Do be aware that most of the foods you buy already contain large amounts of salt, so it would be wise to read the labels before purchasing if you're aiming to lower your salt intake.
If you spend a lot of time in the sun, you must put the relevant strategies in place to protect it against harmful UV rays, or you could be at risk of developing skin cancer later on in life. If possible, aim to only spend a few hours in the sun per day and lather on high-factor sun lotion (with a minimum of SPF 15) which acts as a barrier against UVA and UVB rays. Also, ensure you don't take any risks by using tanning beds. 
Comments
comments