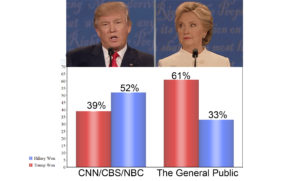 Last night was the third and final presidential debate before people start voting (early voting has already started in North Carolina).
Immediately after the debate ended last night, many of the major news networks began releasing their polls about who won the debate:
CNN's recent article stated, "Overall, 52% who watched tonight's matchup thought Clinton did the best job, to the 39% that thought Trump did."
According to CBS, "49% say Clinton won, while 39% think Trump was the winner. Twelve percent call it a tie."
The interesting thing to note, is that although CNN and CBS are saying that most people think that Hillary won, but when people were actually given an opportunity to voice their opinions, a very different picture began to emerge.
Here are some of the most active debate polls on Twitter, which were created by both Democrat and Republican leaning accounts (click on the pictures to go to the each live poll on Twitter):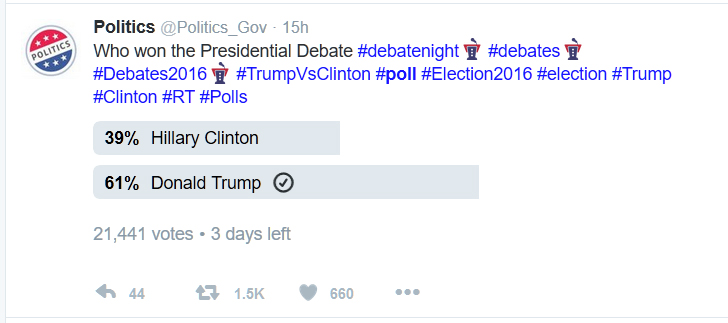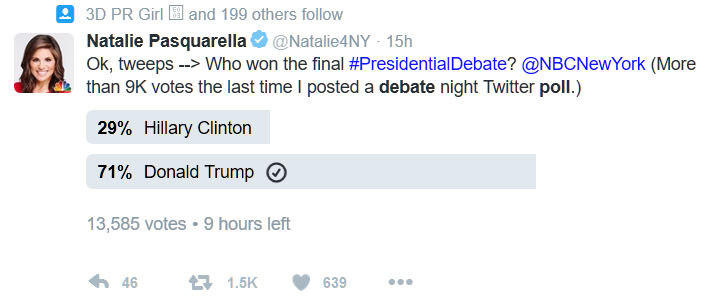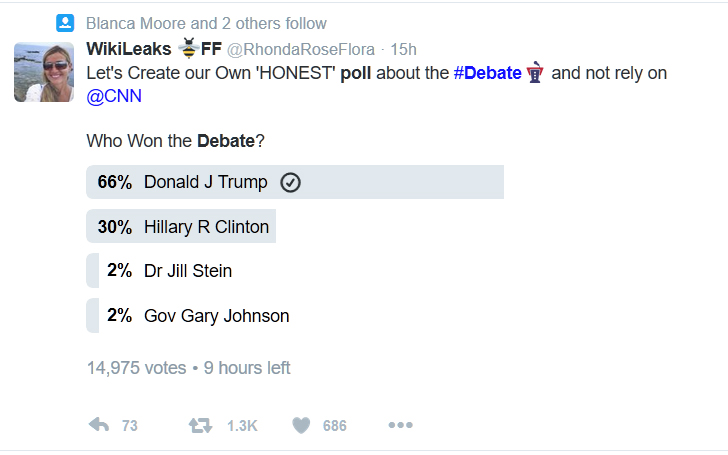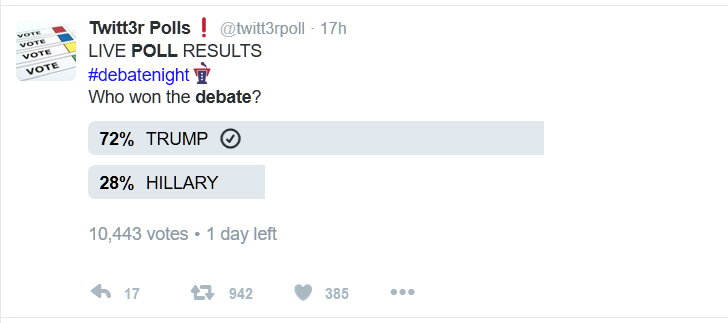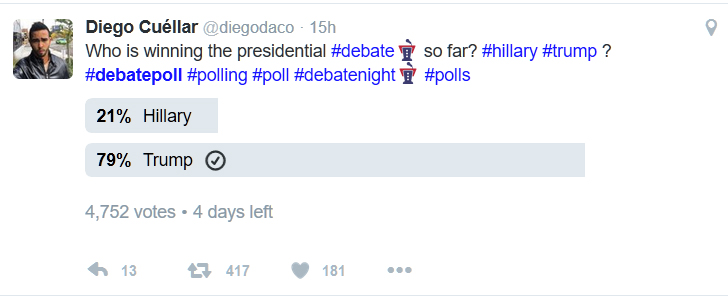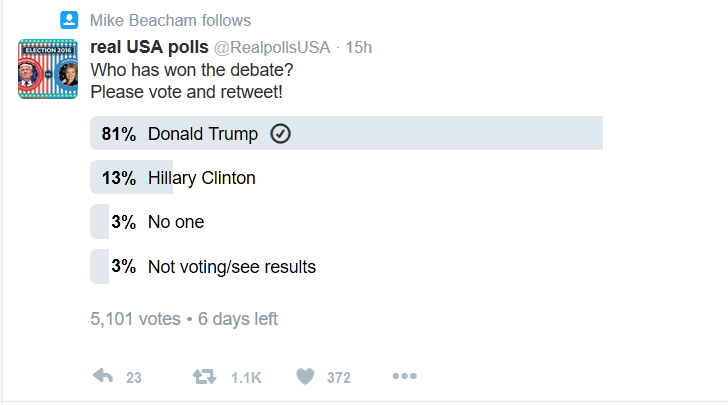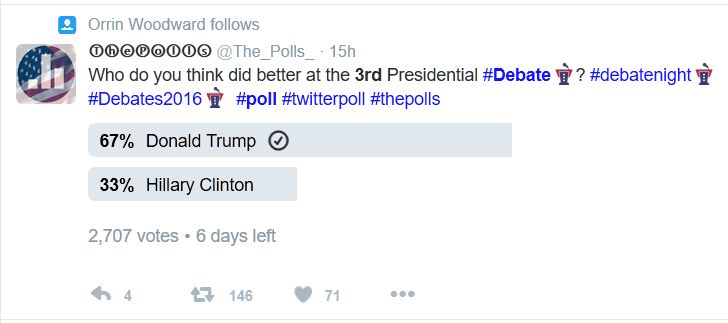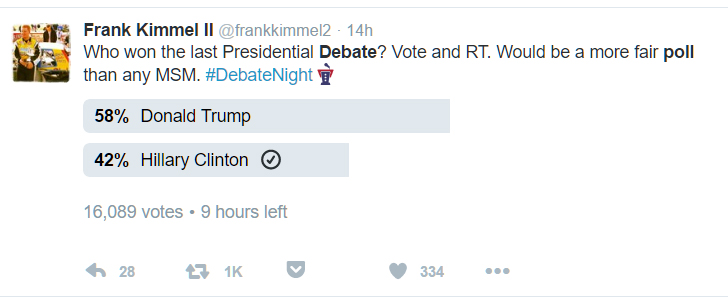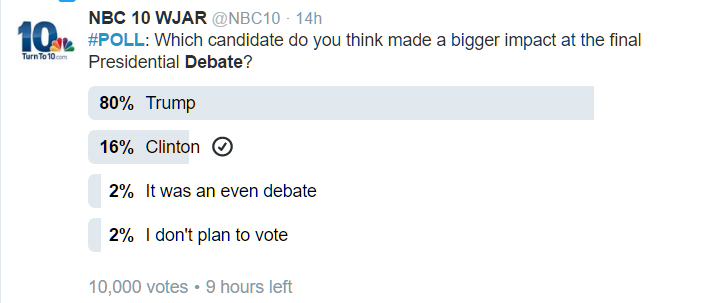 Those were just some of the bigger polls we found – we ran across hundreds of other smaller polls that also showed Trump as the winner.
Is this proof enough that the news is biased?
Comments
comments