A new kitchen gadget is being invented and broadcasted on infomercials almost every single day, but most of them seem to be 'one trick wonders' that quickly get forgotten in your kitchen.
Here are the top ten most revolutionary kitchen gadgets ever invented;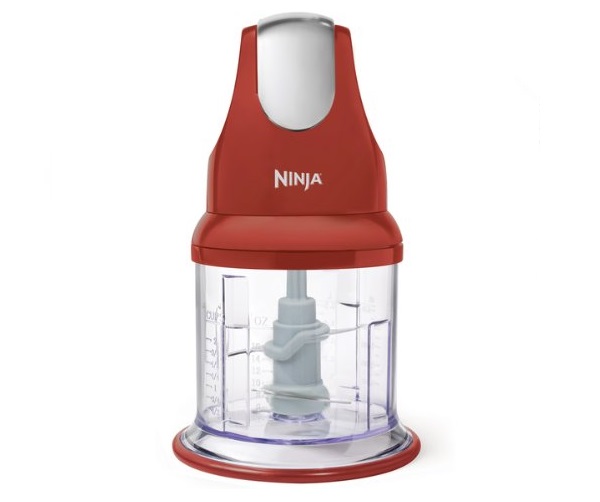 Put the power in the palm of your hand with the multi-talented Ninja that crushes ice into snow in seconds, blends frozen fruits into creamy smoothies, and chops fresh ingredients evenly! Mince, dice, chop, blend, and puree for consistent results. It's now available for under $20 – check out more info and reviews here – Ninja Chop on Amazon.com
The perfect kitchen gadget for warming one pot meals or for making the simplest dinners ever. Simply toss your ingredients in the pot, and turn it on before you go to work the next morning so you can come home to a steaming pot of yum.. It's also great for brewing tea… more details and reviews on Amazon.
Say bye to tedious mincing and chopping with the most useful, fun kitchen gadget ever. Two snips with this 5 bladed beast equals 10 knife chops. One of your favorite kitchen tools for your home herb garden… more info here
 on Amazon.com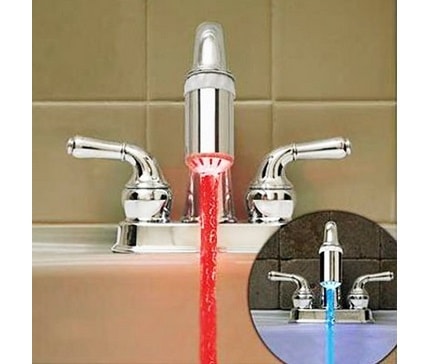 This faucet is illuminated by water pressure without using any batteries, the light automatically turn off when the water is shut off. The color will change according to the water temperature. Between 0~29 C, the LED faucet will turn the water Blue;  Between 30~39 C, the LED faucet will turn the water Green; Above 40 C, the LED faucet light will turn the water Red – LightInTheBox LED Kitchen Sink Faucet Sprayer Nozzle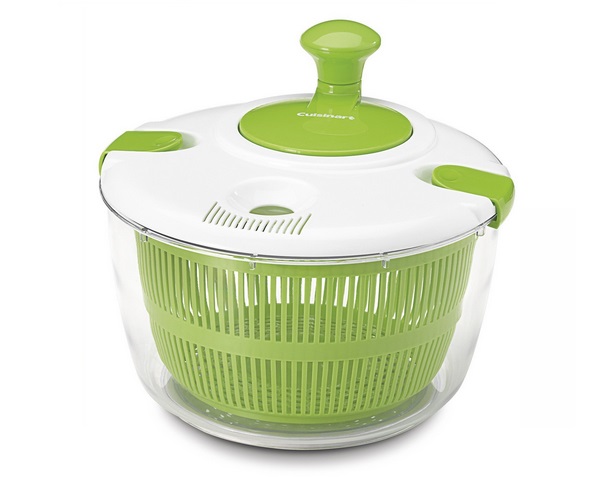 Stop using a paper towel or waiting forever to drying lettuce, herbs, berries or just about anything food related you can dry, just throw it in the salad spinner basket rinse and spin. Now available for under $20 on Amazon – More Details on The Cuisinart Salad Spinner on Amazon.com

Nest Nine Plus is the ultimate collection of practical, space-saving kitchenware comprising a unique range of food preparation sets. The innovative design allows the individual elements within the set to be stacked neatly together, thereby occupying the absolute minimum amount of space… more details and reviews on Amazon.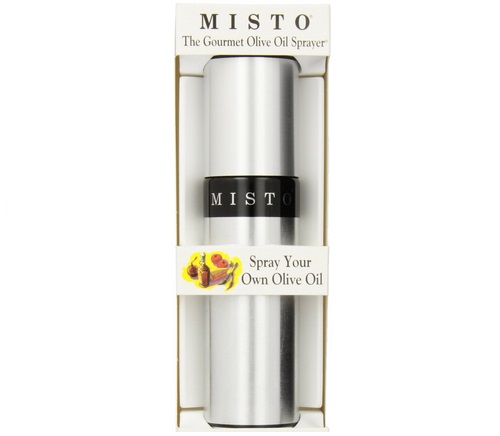 This is one of the most ingenious inventions in the past few years. This sprayer is designed with the health-conscious cook in mind and is perfect for low fat/high flavor cooking, grilling, sautéing, roasting and basting. Use it for your favorite oils, vinegars, lemon or lime juice and more. Refill and reuse again and again. Now available for under $10 on Amazon – More Details on The Misto Olive Oil Sprayer on Amazon.com

This revolutionary bag re-sealer provides inexpensive and easy way to perfectly reseal unused portions of food in seconds. It creates an airtight seal that locks in freshness. You simply seal along the edge of any bag and it is sealed airtight in seconds… watch the video here on Amazon.com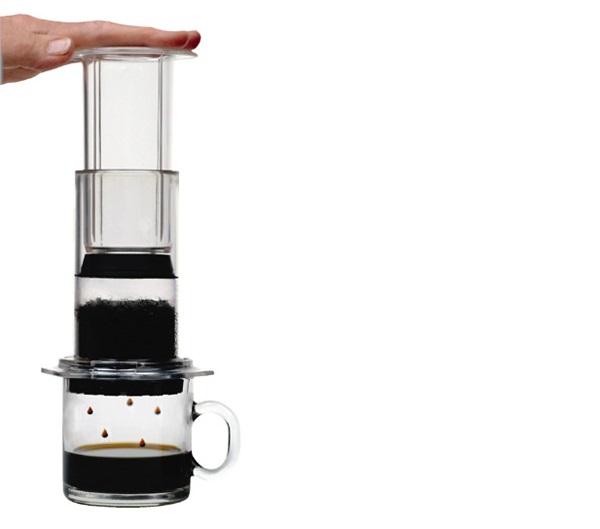 The AeroPress Coffee and Espresso Maker makes a surprisingly amazing cup of coffee. This innovative uses the ideal water temperature and gentle air pressure brewing to produce coffee and espresso that has rich flavor with lower acidity and without bitterness. – Click here to browse more details and user reviews on Amazon.com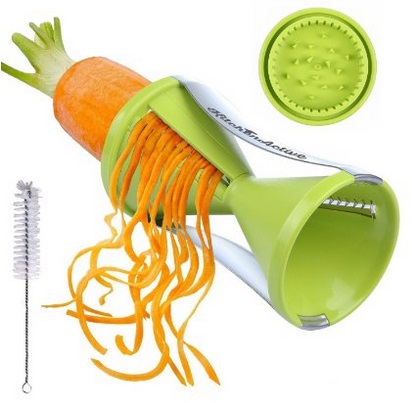 You and your kids will love this fun new way to eat veggies. Simply give it a twist, and you can turn your whole vegetables into a gorgeous noodle soup with this small cutter – perfect for vegetable noodles, salads, and gourmet-style garnishes – More Details on The Kid Friendly Spiral Slicer on Amazon.com
Please share
[cresta-social-share]
[one_third]


[/one_third] [one_third]


[/one_third] [one_third_last]


[/one_third_last]
Comments
comments