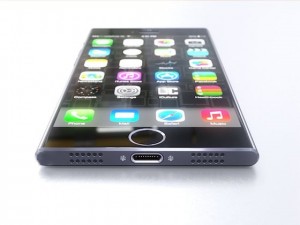 It is beginning to make more sense why Apple was willing to pay $3.2 billion for the Beats by Dr. Dre company. Soon they will be forcing the majority of Apple's new iPhone 6 users to pay hundreds for their proprietary headphones with a unique plugin. If you are a die-hard Apple fan, say goodbye to your favorite pair of headphones.
Details have been emerging from Apple's recent submission to its MFi (Made For) licensing program for headphones which connect using the company's proprietary Lightning port instead of the standard 3.5mm jack. Like most Apple innovations, this does actually brings some notable upsides. The 3.5mm headphone jack does have fairly decent audio quality, but the Lightning port will enable an iPhone user to switch from analogue to digital audio with stereo 48 kHz digital output and mono 48 kHz digital input. If you can afford a $1,000 pair of headphones you might notice the difference.
Beyond the new digital audio capabilities is the new functionality it will bring. Headphones with a Lightning connector would be able to do more than lower/increase volume, end calls and skip tracks. There could be specific app control or even the ability to set a specific app to start when they are connected. Since the Lightning jack can also receive power, not just send it, you could still charge a device by connecting it to your headphones while listening to music.
At this point, you can still plug any pair of headphones or earphones into an iPhone, iPod, iPad, Mac or MacBook, but when Apple starts to roll out their new products without the standard headphone jack, all users will be required to purchase Apple's own essential accessories and headphones for use only with an Apple device.
As for users who want to stick with their headphones, they would need to pay for an adaptor which – like the $29 Lightning to 30-pin adaptor –  inevitably becoming expensive and just bulky enough to make you want to buy dedicated Lightning headphones long term.
Apple is continuing to strengthen their hold on it's users by tying them even tighter into its proprietary ecosystem. Yes Beats by Dr. Dre may primarily have been about securing a streaming music service, but suddenly the ability to earn multi-millions from locked-in Lightning headphones, license fees and sales of adaptors makes for a very juicy side business.
Do you think this will be good for Apple in the long run?
Comments
comments