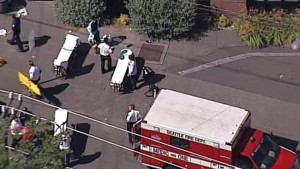 Another school shooting has just occurred on the campus of Seattle Pacific University, a private school with about 4,000 students. A gunman is in custody after four people were shot, two of which have suffered life-threatening wounds.
This brings the total to 5 school shootings in America in just the past month alone.
Many individuals, schools, and politicians are increasingly scrambling for answers.
Recent comments show a wide range of public opinions, "The government has got to get a grip on all of this" on one side of the issue, and "We should be arming teachers … ." on the other.
Some people are advocating for new, strict laws and legislation to be written about gun control, while others will furiously fight against those same laws.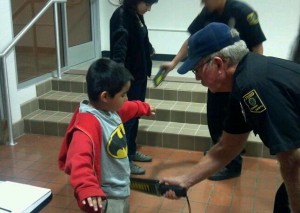 Superintendents and principals are continuing to figure out ways to make their schools safer, including the potential for high tech buzz-in systems at every school. Schools that allow students to have an open lunch and leave campus could be required to keep the doors locked, disallowing random Starbucks dates and Chipotle runs. Police cars will frequent school parking lots and schools might increase the amount of armed security guards on duty. I am sure that the argument to arm teachers will be thrown into the mix again as well. Teachers will undergo further lockdown and crisis-management training.
With all of the increasing changes, and potential new laws, students and parents will be as apprehensive as ever about school. Schools are now becoming less like schools and more like bunkers.
Most of these solutions, however, are reactionary measures which do not focus on prevention or eliminating the actual problem. In order to find and begin to fix the real issue, we as a society must admit that there is a problem in the first place.
There is so much hate in the world today, and a child does not have to travel far to see it. Democrats and republicans are constantly berating each other on national news. Sports fans are stabbing each other in parking lots. There is racism, discrimination, gang violence and bullying at school. Many students either come from divorced families or have friends who come from divorced families; unfortunately, sometimes students understand just how uncivil divorced parents can be.
The news can be depressing, and America has essentially been at war for the entire lives of my middle school students. At an early age, our students are forced to drink the glasses of pessimism, cynicism, and hate rather than optimism and love.
Maybe the answer to the problem is actually quite simple.
Maybe the answer is not new legislation.
Maybe the answer is not high tech security systems at every entrance of a school.
Maybe the answer is not arming teachers with weapons.
Maybe, as educators and as a society we have missed something very fundamental.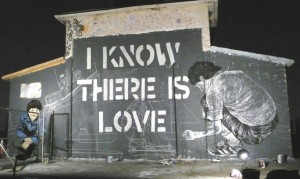 Maybe it is time that we as a educators stop focusing quite so much attention on standardized tests, teacher effectiveness bills, and continual budget cuts, and start focusing on the rudimentary reason many people get into the teaching profession in the first place: to love … to care for kids … to be a positive role-model … to make a positive impact. It might sound cliche, but maybe all we really need is love. Maybe as a society we should stop focusing so much attention and media on negativity, drama, and sheer hatred, and try a little harder to be kind to each other
"No one is born hating another person because of his skin, or his background, or his religion," said Nelson Mandela. "People must learn to hate, and if they can learn to hate, they can be taught to love, for love comes more naturally to the human heart than its opposite."
Comments
comments