Google could be changing the way we use the internet and it has chosen Nashville as one of its new experimental cities. Google's innovative Google Fiber is a fiber-optic network that uses glass instead of traditional copper cables to transmit data and boasts speeds of 1GB per second, as much as 100 times faster than traditional broadband. A network this fast could further establish Nashville as an advanced tech city. Google Fiber director of business operations, Kevin Lo, said "Fiber will help put Nashville on par with the fastest cities in the world."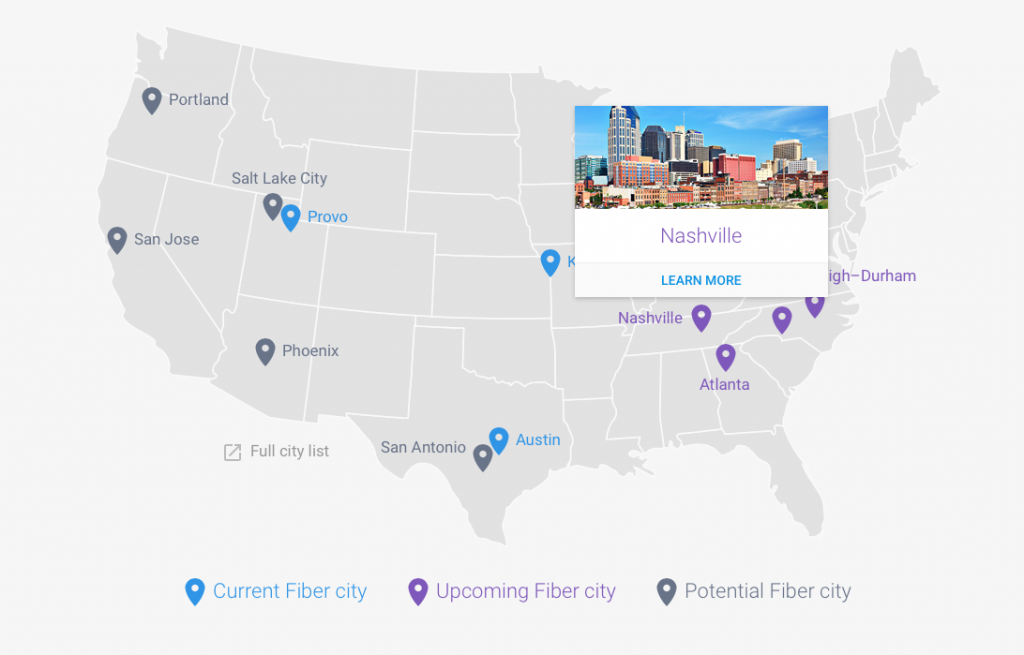 Not only is Google Fiber fast, but its also affordable. The price point for Nashville is expected to be approximately $70 for gigabit speed Internet. For an additional $50 Google's TV service can be added which includes hundreds of TV channels and can store up to 500 hours of HD content. For basic broadband, which offers 5 Mbps download speeds and 1 Mbps upload speeds, it is free after a $300 one-time installation fee, or $25 a month for 12 months.
Over the next year, Google will build thousands of miles of fiber around the city and plan routes, mostly underground, for these miles of fiber. The design process alone could take several months. Initial access is strictly based on community demand so there is no guarantee that all neighborhoods will be reached.
For more information about Google Fiber in Nashville or to sign up for updates, visit their website. https://fiber.google.com/cities/nashville/home/
Comments
comments