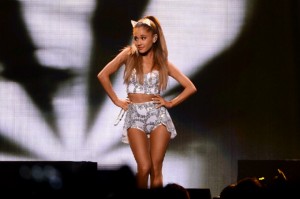 Ariana Grande, one of the fastest rising female vocalists in the world, has selected Milwaukee as her host city.
Ariana has quickly become one of the most famous and beloved female vocalists today in America. She started her career on broadway in 2008, did several television appearances over the next few years.
In 2013 she signed with Republic Records and debuted her first album at number one on the U.S. Billboard Charts. She recently released her second studio album (My Everything), which has already won countless awards and chart positions.
She decided to pick Milwaukee as the Honeymoon Tour host city in the middle of performing at the Superbowl, the Grammys, and on The Tonight Show.
Tickets for her Milwaukee concert are now available on TicketNetwork.com or by clicking here.
Comments
comments