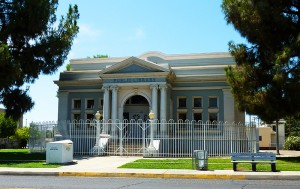 The Kern County Board of Supervisors might soon vote to privatize all libraries under their control, which would effectively save the county millions over the next 10 years.
Many people who have been using the library system for years are outraged at the idea. Thousands of letters and emails have been flooding the Kern County Library system for weeks since they proposed turning over all libraries to a for-profit Maryland company.
The vote will be whether or not to turn over control to Library Systems & Services LLC, this includes all liabilities and costs.
County officials have been focused on outsourcing, and privatizing as much of county government as possible as falling oil tax revenues, $20 million in new jail operation costs, and pension bond costs have been draining the county resources.
They recently merged three county departments into a new agency, downgraded two other departments to divisions and moved them under Nilon's control, handed over management of Kern Medical Center to a private company and are discussing legislation that would rewrite civil service rules to streamline county hiring and firing.
Do you think Bakersfield should privatize all their libraries?
[facebook][tweet][digg][stumble][Google]
[one_third] [/one_third] [one_third] [/one_third] [one_third_last] [/one_third_last]
Comments
comments