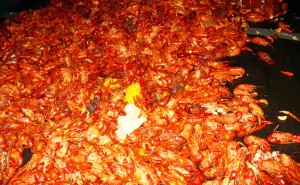 New Orleans is about to host one of the largest Crawfish Boil in history. Next week, starting on March 28th, the 14th annual Louisiana Crawfish Boil Championship will be cooking over 20,000 lbs of fresh crawfish.
There will be 58 teams on hand to vying for the title of, "best boiled crawfish in Louisiana."
The event will be held at The Immaculate Conception School in Marrero on March 28 from 11 a.m. to 8 p.m.
Admission will be $25 for adults, $10 for children ages 13 to 17, and free for Children 12 and under.
For more information or tickets, you can visit their website here.
Comments
comments