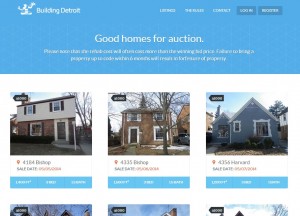 Detroit's been going through historic changes for the past 20 years, and very few have been positive. Finally the city is taking a big step in the right direction and auctioning off vacated homes in a very unique way. The Motor City has launched a nationwide marketing campaign to auction off classical homes with a starting price of just $1,000.
This new marketing campaign and online auction for abandoned homes is the latest plan by city leaders to fight blight and boost property values as Detroit makes it's way out of bankruptcy.
The best thing about this new program is the requirements that all bidders must agree to. They have a set time-frame to make improvements on the house, a virtual guarantee that after the auction, neighborhoods will begin to improve.
The winning bidders are required to rehab the home and bring it up to code within six months of closing, and either live in it or rent it out.
"You could not just move right into this house. You'd have to do some work," explained Alexis Wiley, spokeswoman for Detroit Mayor Mike Duggan.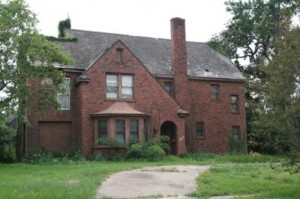 Many of the homes require extensive repairs, from structural and cosmetic work, to the installation of appliances, hot water heaters and furnaces.
Scott Northway was among more than a thousand potential buyers who toured the homes earlier this week, and among nearly 4,000 who've already registered to take part in the auction.
"It could be a great opportunity to get a great home in a great neighborhood for a great value," Northway said.
The national campaign kicks off on Monday on BuildingDetroit.org, with the first of 15 properties, though the mayor's office expects at least several hundred more to be added in the next several weeks.
If you have any interest in touring any of these homes, or other homes that have already been fixed up, you can browse top real estate agents in the Detroit area at RealtyForLife.com.
Please share;
[facebook][tweet][digg][stumble][Google]
[one_third] [/one_third] [one_third] [/one_third] [one_third_last] [/one_third_last]
Comments
comments