A local teenager wanted to have some fun, but apparently didn't know the meaning or severity of sexual assault. For the past month, he's been posing as an OB-GYN at St. Mary's Medical Center in West Palm Beach.
The Police report indicates that there was a call on Jan. 13 about a juvenile walking around in a white doctor's lab coat and carrying a stethoscope who was telling people he was a doctor, the Sun Sentinel reports. Police and hospital staff agreed to not charge the boy with a crime.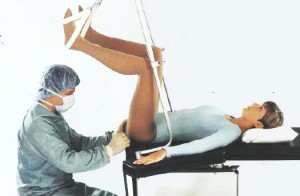 The teen introduced himself as "Dr. Robinson." The police report details that the teen was inside the examination room with a patient when Dr. Kent conducted an exam.
A security guard tells police he saw the teen around the hospital for a month, and another witness says the boy entered secured areas in the hospital.
Security footage shows the boy entering through the lobby from the parking lot, the Sun Sentinel says. When interviewed by police, the teen told them that he has been a doctor for years.
According to the police report, the boy's mother says he is under the care of a doctor for an undisclosed illness and refuses to take medicine.
Police and the hospital just decided today that they will not press charges on the teen.
[facebook][tweet][digg][stumble][Google]
[one_third] [/one_third] [one_third] [/one_third] [one_third_last] [/one_third_last]
Comments
comments