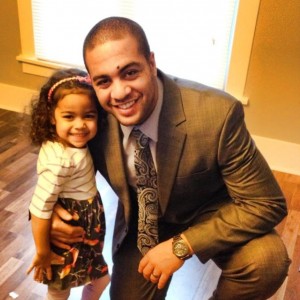 Former college linebacker Isaac Kolstad miraculously survived an alleged assault that resulted in Rutgers quarterback Philip Nelson being arrested early Sunday morning.
Nelson, who transferred to Rutgers from Minnesota earlier this year, was arrested and jailed early Sunday morning on assault charges after officers came across Kolstad in the Mankato downtown entertainment district around 2 a.m. in the morning.
Mackenzie Skay was a witness of the alleged assault and commented that she watched a person punch Kolstad before a second assailant kicked him in the head. "He fell to the ground; his head hit the ground, and then — coming from the other angle — a kid came and kicked him, that's when someone realized he was unconscious. It was horrible."
Local police said several witnesses identified Philip Nelson from the scene, they are still looking for a second man who they believe was involved.
Kolstad was immediately rushed to Mayo Clinic Health System in Mankato. He graduated from Mankato East and spent two seasons at North Dakota State in 2008 and 2009, did not play in 2010 and transferred to Minnesota State for his junior and senior years. He started all 12 games last season and finished third on the team in tackles with 59.
Nelson, 20, played two years at Minnesota and started nine games last season before announcing in January that he would transfer. He participated in practice at Rutgers this spring and is set to sit out the 2014 season because of NCAA transfer rules.
Isaac Kolstad's father posted an update on Kolstad's CaringBridge website as prayers and support from family and friends have been pouring in.
"Isaac suffered a severe head injury early this morning. He is currently in Critical condition and fighting for his life. He is young and strong, but the battle he has in front of him is enormous. He had one surgery today to put a pressure gauge in his skull. He may need additional surgeries in the coming days. We do know that his brain did sustain permanent damage. We do not yet know to what extent and won't for many days. He is very sick. Please pray for Isaac and all of those involved."
The family issued this second statement on Sunday.
We are extremely grateful for the outpouring of support we have received during this difficult time. Isaac is a very strong and determined young man, who is dearly loved by his family and friends. We would respectfully ask for your continued prayers. We would also ask members of the news media and others to respect our request and need for privacy at this time. We have requested that no further information (beyond his medical condition) be released. Thank you for your understanding and continued thoughts and prayers for Isaac, his wife and children, and all others who are involved in this situation. – The Family of Isaac Kolstad
Comments
comments