One of the winners of Olive Garden's 'Never Ending Pasta Pass' has decided that instead of enjoying the meals for himself, he would give them away to those without homes in his community.
Unlike some who used the pass eat as much as they could for two months, Matt Tribe spent the entire seven weeks delivering pasta meals to friends, neighbors and local homeless people through a project he lovingly called, "Random Acts of Pasta."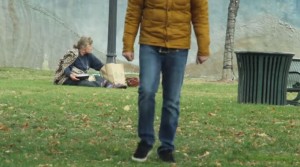 Matt won one of 1,000 Never Ending Pasta Pass cards from Olive Garden which granted owners unlimited meals for just $100 for a full seven weeks– all for $100. He was really looking forward to enjoying the meals by himself but realized he could give out some joy by giving the meals to those who needed them most.
After a full 7 weeks, he has given away 125 meals, blowing past his original goal of 100, although he did admit that he ate 14 pasta dishes himself during the seven weeks.
[facebook][tweet][digg][stumble][Google]
Comments
comments