Back in September, Olive Garden offered the incredible $100 limited edition Never Ending Pasta Pass, guaranteeing anyone yielding the pass seven glorious weeks of unlimited pasta, bread, and drinks.
The 1,000 passes sold out within 2 hours, some then showed up on E-Bay for hundreds of dollars more. When Alan Martin was one of the fortunate people to score a golden ticket, he decided not to waste it.
Martin has currently managed to eat two meals a day, every day, for 6 weeks, so far he's eaten 95 meals at his local Olive Garden in Burlington, North Carolina;
Martin does have some steep competition. Fellow passholder Robbie Porter from Fremont, California has eaten at Olive Garden 60 times so far, according to CNBC, and a North Dakota man named Vino pledged to eat only Olive Garden for the entire duration of the 49-day Never Ending Pasta Pass promotion, which ends November 9.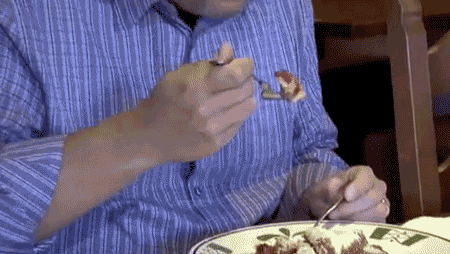 "I would love to be the person that ate the most of the 1,000 people," Martin told My Fox 8. "That would be a good contest to win … because that means I got the most value out of the card of anyone in the United States." Hey, who doesn't love a good deal?
"I can't believe I get to eat like this every day," said Martin, who told My Fox 8 he's consumed $1,510 worth in meals so far. "This is great."  
[facebook][tweet][digg][stumble][Google]
[one_third] [/one_third] [one_third] [/one_third] [one_third_last] [/one_third_last]
Comments
comments