Music City USA is now one of the fastest growing cities in the Southeast with good reason. It's mild climate, legendary attractions, star sightings, and friendly culture all combine to make an extremely attractive draw for both people and businesses.
The city is fairly sprawling, with urban areas, suburban towns, and revitalized communities. The following is a list of the top 5 neighborhoods of Nashville, based on growth rate, home price appreciation, and walk score;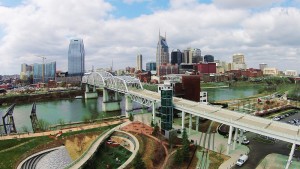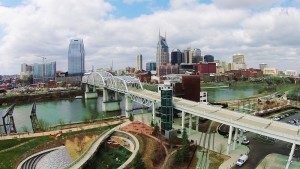 This is the second most walkable neighborhoodin Nashville, and it's also one of the most bizarrely named. Citizens Protecting Revitalization is just south of the direct center of downtown Nashville, it's sandwiched between Broadway and I-40, with 8th Avenue and Lafayette Street forming its eastern edge, and the railway tracks its western.
Although it's considered one of Nashville's best neighborhoods it is difficult to find residential housing in this area. The residential housing that can be found is pricey and ranges from older restored single family homes to converted loft space. The population of this Nashville neighborhood is just 1,053 as it's more of a commercial area then residential, home to theaters, shops, bars, clubs, and multiple churches, and plenty of transit.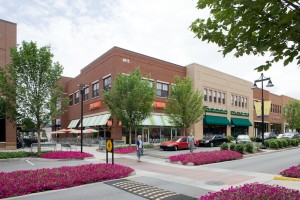 This rapidly growing neighborhood is about 6 miles outside of downtown, and it sits directly on the border of Belle Meade (a community of impressive mansions built on the vast grounds of a former plantation.) It's home to the three best private schools in town and a superb public elementary. Home prices start in the $300,000s, with condo prices starting a little lower.
Green Hills features the ever-growing Hillsboro Road, home to Nashville's high-end shopping. Most of Green Hills is comprised of higher-income families, but apartment complexes and some student housing spice up the mix.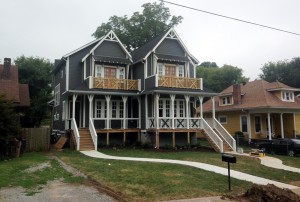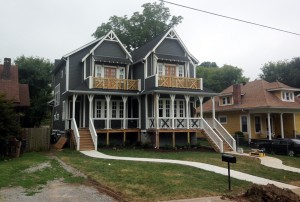 The neighborhood of East Nashville, as you'd expect, is just east of the city center. This rapidly growing community features some incredible Victorian homes that date from the time when this neighborhood first started to develop. Many are now being redeveloped and expanded on.
The popularity of trendy East Nashville stems from its proximity to downtown, and abundance of amenities. Bill Martin's grocery story, salons, churches, bars and restaurants are all here, and there are several schools here, including Liberty Collegiate Academy, and East Nashville Magnet School. AreaVibes gives East End a B+ for Housing, an A+ for amenities, and an A+ for Cost of Living, while Crime levels aren't too bad.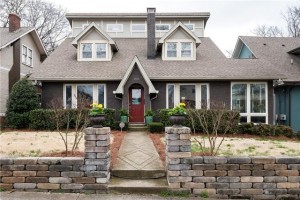 With a Walk Score of 77 Southside is Nashville's fourth most walkable neighborhood. It's home to 3,305 residents who enjoy the close proximity to central Nashville. As the name suggests, Southside is just to the south of downtown and it has plenty in the way of grocery stores, with easy access to entertainment, restaurants, and transit.
AreaVibes gives Southside an A+ for amenities and cost of living, but the compromise is less schools – there are 3 in the neighborhood – and a slightly higher crime level, compared to the other neighborhoods on our list.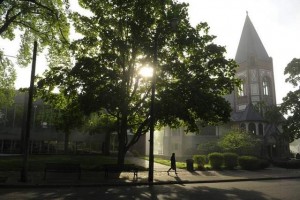 Nashville's fifth most walkable neighborhood is Fisk – Meharry with a Walk Score of 75. Almost 3,000 people call this neighborhood home, and with its close proximity to downtown and many of the city's amenities it's easy to see why.
The neighborhood is home to Fisk University there's a large student population here. Nashville General Hospital is another major landmark and there's good access to grocery stores, entertainment, and transit. Home prices are some of the most affordable of any neighborhood on our list, but the crime index is slightly higher than Nashville's average.
Nashville has several other incredible neighborhoods you may want to consider if you're thinking about moving, including; Germantown, Richland/West End, Belmont, Brentwood, Donelson, and Crieve Hall.
If you're thinking about buying a home anywhere in Nashville, you can browse prices on Realtor.com here, or if you're thinking about renting in Nashville you can click here.
What's your favorite neighborhood of Nashville?