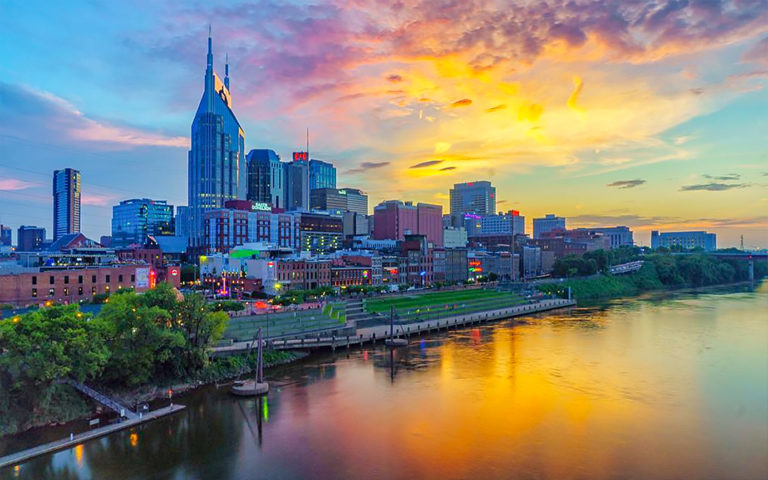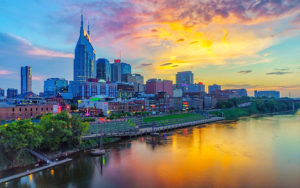 Music City was just ranked among the top 20 best places to live in America, according to the 2017 U.S. News & World Report. This year, our official rank was #13, nine spots higher than our 2016 ranking.
We beat out Charlotte at #14, San Francisco at #16, Houston at #20, Charleston at #27, Tampa at #35, and Atlanta at #50.
The publication analysed the top 100 most populous cities in America, by comparing each one's quality of life, value, job market, desirability and net migration. This year, Nashville achieved an overall score of 7.1 out of 10 (the #1 city on the list, Austin, TX only scored a 7.8).
The came to the total score for each city by weighting each category as follows:
Job Market Index – 20 percent
Value Index – 25 percent
Quality of Life Index – 30 percent
Desirability Index – 15 percent
Net Migration – 10 percent
The report comments that, "Nashville is famous for the Grand Ole Opry, the Mother Church of Country Music and twangy honky-tonks, but music is just a byproduct of the larger city culture. Music City is home to a community fiercely driven by a desire to create.
Ask people what they do and it's likely they live in the area to help build something new like a health care information technology startup, an indie progressive rock band or a festival that celebrates all things tomatoes."
Please share if you love Nashville;