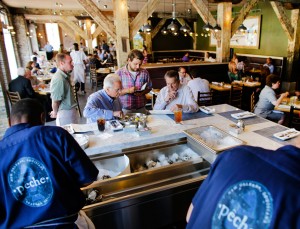 One day after the New Orleans Jazz fest ended, the world once again took notice of the city of New Orleans as one of it's own local restaurants won the award for the best new restaurant in America. On Monday nigh (May 5th), Peche Seafood Grill in New Orleans was officially named the America'€™s Best New Restaurant by the James Beard Foundation at its annual awards gala held in New York City.
To make the situation even better, the award was announced less than an hour after Ryan Prewitt, Peche's chef and co-owner, was named Best Chef in the south South..
The Annual Beard Awards in New York City are widely considered the highest honor available to restaurants and culinary professionals in America. In being named Best New Restaurant, Peche beat out fellow nominees Betony, Carbone and Estela, all in New York City, and the San Francisco restaurant Coqueta.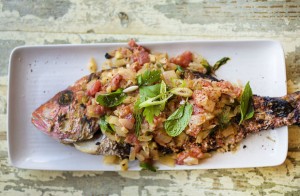 Peche, which opened last spring, is owned by three chefs: Donald Link, Stephen Stryjewski and Prewitt, who serves as Peche'™s executive chef. Both Link and Stryjewski have won Best Chef: South awards in years past.
There was even more national recognition given to New Orleans on Monday night as Hansen'€™s Sno-Bliz, the iconic New Orleans snowball stand, was bestowed a James Beard America'€™s Classic award. This award recognizes long-running establishments that represent the best of American regional cuisine. The America's Classics were honored at the Beard Gala but were announced earlier this year.
Comments
comments