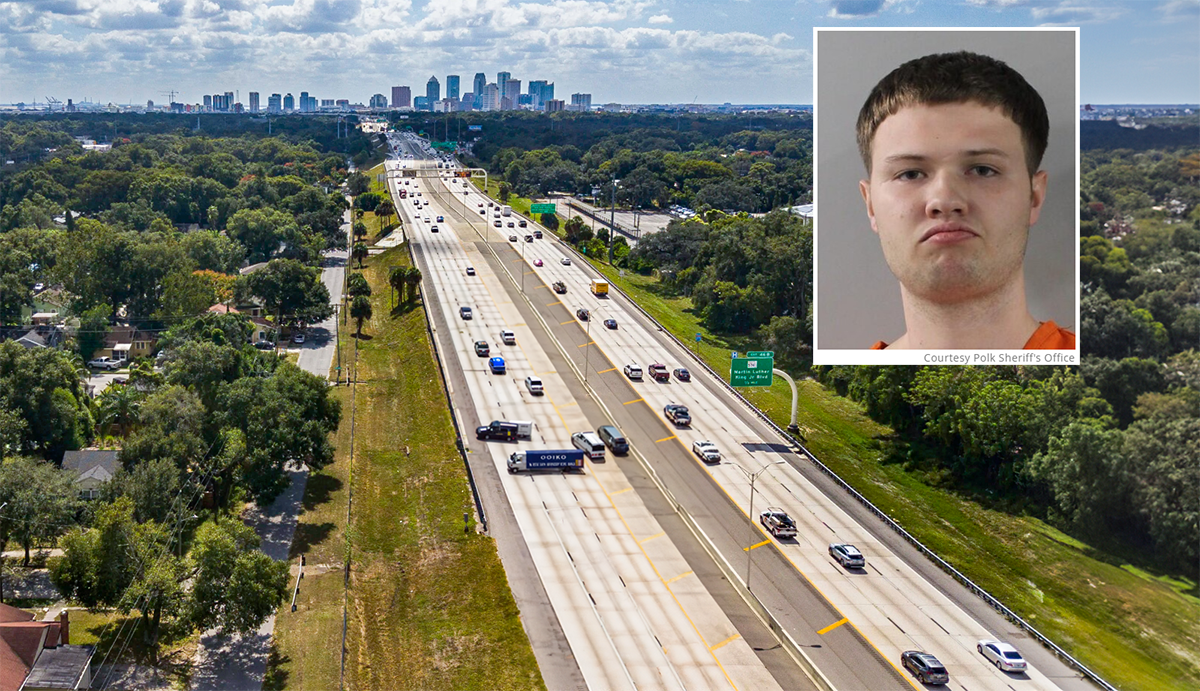 In a dramatic turn of events late Saturday night, a former deputy sheriff found himself on the other side of the law after a high-speed chase.
22-year-old Jakob Kite, a Polk County Sheriff's Deputy since February 2020, led Tampa area police on a heart-pounding chase after he was clocked hitting speeds upwards of 105 mph on Hwy 98, then an even crazier 130 mph in a 45 mph zone on EF Griffin Rd.
He then ran a stop sign at EF Griffin Rd and Hwy 540A, then slammed into a concrete median and aggressively swerved towards a patrol car, narrowly missing it.
Deputies then executed a PIT maneuver, a technique designed to immobilize fleeing vehicles.
After he was finally arrested, Kite's alcohol level teetering on the edge at .035 G/210L and .034 G/210L.
Kit was charged with aggravated assault on a law enforcement officer to reckless driving and DUI, along with four speeding infractions and two counts of running a stop sign.
According to a press release, Jakob Kite, 22, resigned from his position as a deputy after his arrest. In a statement, Sheriff Grady Judd said if he hadn't, he would have been fired. https://t.co/3dVKEPFOvh

— ABC Action News (@abcactionnews) September 5, 2023
Comments
comments