The following baby wipes, which were manufactured by Nutek Disposables, Inc., are being recalled due to a dangerous design flaw;
Brand Name
Retailer
Cuties
Internet/Various retailers
Diapers.com
Diapers.com
Femtex
Family Dollar
Fred's
Fred's
Kidgets
Family Dollar
Member's Mark
Sam's Club
Simply Right
Sam's Club
Sunny Smiles
Walgreens
Tender Touch
Various retailers
Well Beginnings (only affects
lots manufactured by Nutek)
Walgreens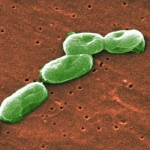 The FDA has announced that consumers who have purchased any recalled baby wipes can now return them where they purchased them and receive a full refund.
Consumers with questions or concerns should call 1-855-646-4351.
The mass recall is due to a surprising bacterial contamination called Burkholderia cepacia (B. cepacia) which can result in;
[sociallocker]
– Problems in those with weakened immune systems or chronic lung conditions including cystic fibrosis.
– Rash, irritation, gastrointestinal and respiratory problems.
Person-to-person spread has been documented; as a result, many hospitals, clinics, and camps have enacted strict isolation precautions for those infected with BCC. Infected individuals are often treated in a separate area from uninfected patients to limit spread, since BCC infection can lead to a rapid decline in lung function and result in death.
Treatment for the bacteria can include ceftazidime, doxycycline, and piperacillin. In April 2007, researchers from the University of Western Ontario School of Medicine, working with a group from Edinburgh, announced that they had discovered a potential method to kill the organism, involving disruption in the biosynthesis of an essential cell membrane sugar.
In spite of the advances against this bacteria, it is still a prevalent problem in America, and especially now with these new contaminated baby wipes on the market.
[/sociallocker]
[facebook][tweet][digg][stumble][Google]
[one_third] // [/one_third] [one_third] // [/one_third] [one_third_last] // [/one_third_last]
Comments
comments