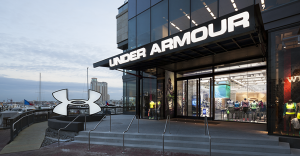 Under Armour (a leading athletic clothing brand) is officially moving forward with a new $100 million distribution center in Nashville that will create at least 1,500 new jobs within the next five years.
Under Armour was considering three possible sites for their new south east footprint, Nashville, Atlanta, or an undisclosed South Carolina location. They finalized their decision for Nashville after Tennessee officials approved a $6.75 million incentive for Under Armour's planned distribution facility in Mt. Juliet.
The money approved Wednesday is for equipment relocation, construction and related improvements in Mt. Juliet, just east of downtown Nashville.
The facility is now expected to fully open in early 2016.
You can now browse all job openings around Nashville here.
[facebook][tweet][digg][stumble][Google]
[one_third] [/one_third] [one_third] [/one_third] [one_third_last] [/one_third_last]
Comments
comments