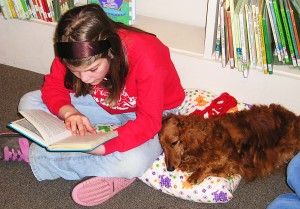 Bakersfield children are now getting an experience of a lifetime as local volunteers are combining feline friends with books.
The Barks-N-Books program just launched with a goal of helping children meet the puppies of a local dog rescue program (the Marley's Mutts gang) and read to the rescue pups, who provide non-judgemental and long listening partners.
"Kids just love it. The parents love it a lot," remarked Beale Library worker Susan Palm.
Organizers of the event say reading becomes a chore for many students, so the dogs help them enjoy reading.
"It's just the child and the dog. They can finally relax, and those words start flowing," stated Susan.
Comments
comments