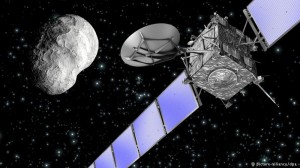 SpaceX (a private rocket and space exploration company) has just announced that it will build an international launch facility outside of Brownsville, Texas bringing 500 jobs to the area, with an initial investment of $85 million. Texas will pay about $15 million to help bring SpaceX to the Brownsville area (a city of about 200,000 people near the Texas/Mexico border) to support the development of the aerospace industry in the state.
"SpaceX is excited to expand our work in Texas with the world's first commercial launch complex designed specifically for orbital missions. We appreciate the support of Gov. Perry and numerous other federal, state and local officials who have partnered with us to make this vision a reality, in addition to creating hundreds of high-tech jobs for the Texas workforce, this site will inspire students, expand the supplier base and attract tourists to the south Texas area." remarked the founder and CEO of SpaceX,  Elon Musk.
"We're looking at, in terms of salaries alone, a $51 million increase in annual salaries in the area… and then another 400-500 indirect jobs by way of suppliers," said Salinas, who added that much of Brownsville's economy has depended on the automotive industry.
SpaceX wants the Texas's business community to be their primary focus, according to Brownsville Mayor Tony Martinez.
This might be the first step toward the establishment of Texas's role in America's space exploration future
Comments
comments