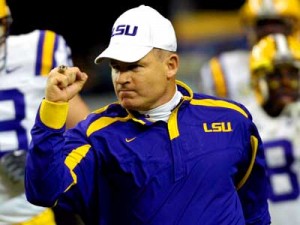 LSU's premier Baton Rouge campus shelled out almost $320 million in salaries in the 2013-14 school year, according to statistics compiled by the Pelican Institute for Public Policy.
Although LSU's average salary was $56,727, the Baton Rouge campus had some examples that weren't even in the same ballpark.
The President and Chancellor, F. King Alexander brought home a salary of $600,000, the athletic director, made $525,000, and three of their football coaches — Frank Wilson, running backs coach and recruiting coordinator, Cam Cameron, offensive coordinator, and John Chavis, defensive coordinator, all had salaries of $500,000 in 2013.
In a world of his own head coach Les Miles' salary. Although the official salary that he made from the university was a measly $300,000, he also brought in side-payments from groups like Tiger Athletic Foundation, bringing his total earnings in 2013 to just over $4.3 million.
Do you think the state of Louisiana is paying them too much?
Comments
comments