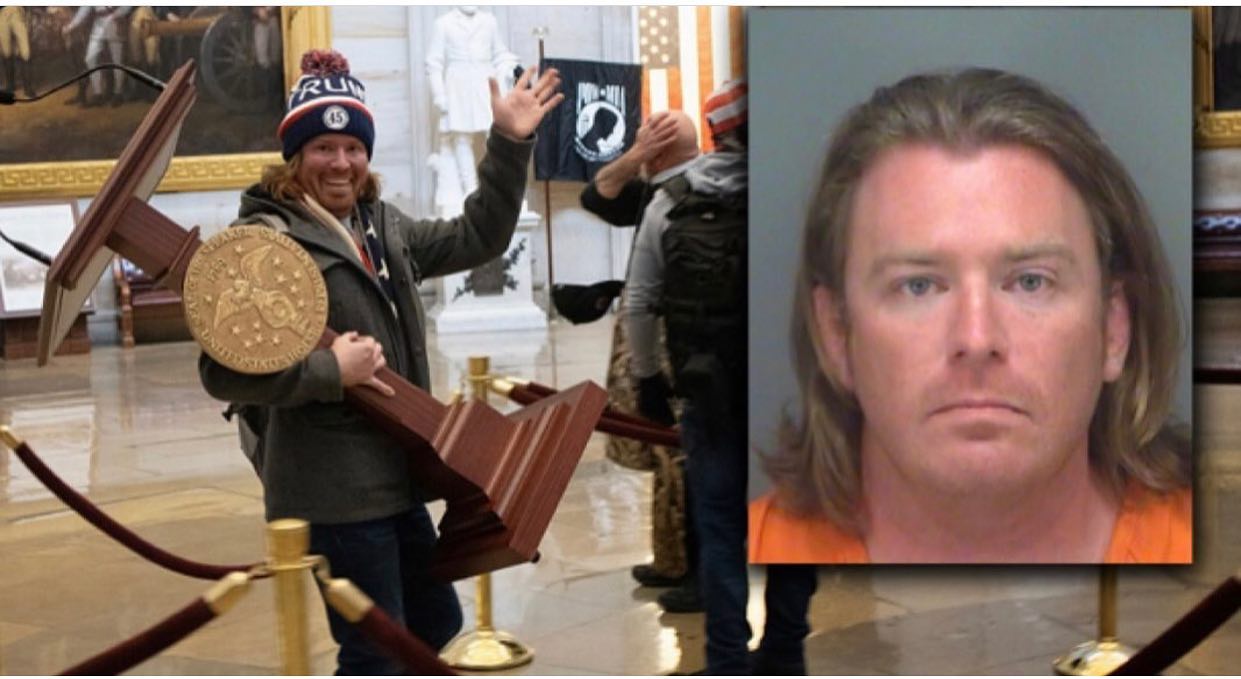 A Tampa Bay man has just been arrested for breaking into the US Capitol and stealing government property during Wednesday's riot in Washington DC.
36-year-old Adam Johnson was arrested last night and was booked into the Pinellas County jail at about 9pm, according to the Pinellas County Sheriff's office.
Johnson was seen in multiple images from the DC riot, and even posted several images of himself in the Capitol before his accounts were taken down.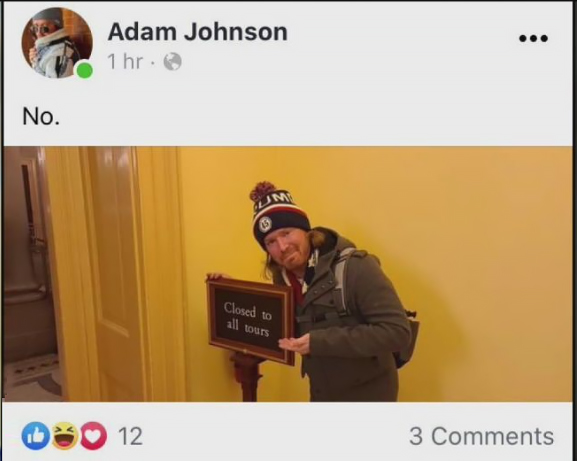 Johnson was ultimately identified and reported to the FBI by Allan Mestel, who told Florida's WFLA News Channel 8 he was an acquaintance of Johnson.
"I felt a little disassociated for a minute. It was almost like, it was surreal. I mean it was surreal. I wasn't surprised, but I was shocked," Mestel said. "Couldn't believe it, the fact that I recognize somebody from our hometown, was, I was floored."
What do you think about Wednesday's assault on our Capitol? 
Comments
comments