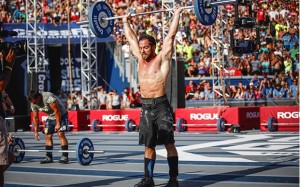 The 'Fittest Man on Earth' has just been crowned for the fourth consecutive year in a row. Rich Froning finished first in what many consider to be the hardest athletic challenge in the world – the annual summer CrossFit Games.
The CrossFit Games are the world's premier test to find the Fittest on Earth™. They are world-renowned as a grueling test for the world's toughest athletes and a thrilling experience for spectators. Since its inception in 2007, the CrossFit Games have become "one of the fastest growing sports in America," according to Forbes.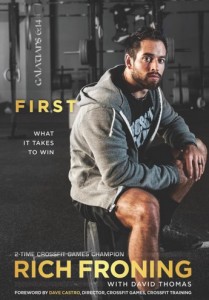 The Games stretch out over four days during which competitors engage in two to four workouts a day that include running, swimming, muscle-ups, 345-pound squat cleans, handstand push-ups, rope climbs, double unders, handstand walks, 245-pound overhead squats and more.
Rich Froning had the pressure of 200,000 live spectators as well as the world watching on his shoulders as he made his way through the grueling 4 days as the 3-time returning champion.
His championship run began in 2010 when he earned a spot in the 2010 CrossFit Games Central East Regional. He won the regionals, but only placed second in the nationals (due to a crushing defeat on the ropes part of the event). He then went on to win the 2011, 2012, 2013, and now 2014 Global CrossFit Games.
Rich has recently opened up his own CrossFit gym in Cookeville, Tennessee. He has also recently released a widely popular memoir entitled, First: What It Takes To Win, in which he shares the training techniques, motivational practices, and spiritual insights that he attributes to his consistent winning.
Comments
comments