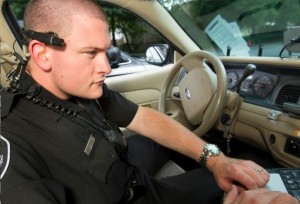 A small city in upstate New York is now equipping their police force with always-on body cameras in light of all the recent scandals that have riddled this nation. Police divisions across America are considering following suit in order to minimize civilian lawsuits and complains against police brutality.
The city of Utica, NY is using a $60,000 grant secured by New York Sen. Joseph A. Griffo, to fully equip their entire squad with cameras that will monitor their every move.
"Putting a camera on an officer serves a dual purpose, the recording could aid prosecutors in collecting evidence against a criminal. But it also provides a measure of accountability. If a member of the community believes they were mistreated by an officer on duty, the officer's superiors can consult the videotape to see what transpired and take appropriate action, if necessary," commented Griffo.
"These funds will be used to equip to our uniform patrol division, which interacts the most with the public. The cameras will go a long way to protect our officers and our city from liability, to assist our district attorney with gathering evidence, and to assess the legitimacy of personnel complaints," Police Chief Williams remarked.
To those who stand against the use of police body cameras, the American Civil Liberties Union has remarked that if videos are kept private and deleted regularly (unless used in a trial), the gains for accountability far outweigh any privacy concerns.
[facebook][tweet][digg][stumble][Google]
[one_third] [/one_third] [one_third] [/one_third] [one_third_last] [/one_third_last]
Comments
comments