New York City Mayor Bill de Blasio is now being solely held responsable by many police unions for the death of officers Ramos and Liu.
NYC police officers Rafael Ramos, 40, and Wenjian Liu, 32, were tragically murdered while sitting in their patrol car Saturday afternoon by a man who officials say was out for revenge for the deaths of Eric Garner in Staten Island and Michael Brown in Ferguson, Mo. The men's deaths at the hands of police have caused nationwide protests against police brutality and sparked calls for reform from de Blasio and the Obama administration. These protests intensified after two separate grand juries cleared the policemen of charges of wrongdoing in both cases.
Here are just a few of the shocking statements that Mayor de Blasio made in light of the police brutality and grand jury verdicts;
[sociallocker]
"What parents have done for decades who have children of color, especially young men of color, is train them to be very careful when they have a connection with a police officer"
"And with Dante, very early on with my son, we said, look, if a police officer stops you, do everything he tells you to do, don't move suddenly, don't reach for your cell phone, because we knew, sadly, there's a greater chance it might be misinterpreted if it was a young man of color."
"I've talked to a lot of families of color, well before this time, because I've said things like this before. And they've said to me over and over and over again that they appreciate someone finally acknowledging that they have that conversation with their sons. It's a painful conversation. You can sense there's a contradiction in that conversation."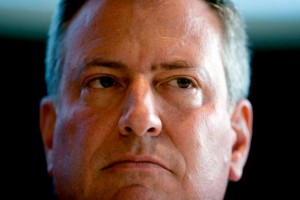 De Blasio was elected to office after campaigning fiercely against the NYPD's "stop and frisk" program, in which tens of thousands of mostly black and Latino men were stopped and searched by police without probable cause.
As a candidate, de Blasio ran an ad saying he worried his own biracial son would be a target of stop and frisk because of his race. De Blasio reined in stop and frisk once elected, but declined to support legislation to completely ban it.
The New York City mayor is just one of many public officials who have pushed for policing reforms after several high-profile shootings sparked national protests and outrage. Attorney General Eric Holder and President Obama have called for better relationships between police and communities of color in recent weeks, and expressed dismay at the "militarized" response to protests in Ferguson by police last summer.
The Justice Department plans to fund 50,000 body cameras for police as one way to increase accountability and build trust. De Blasio recently outfitted several dozen police officers with the cameras as part of a body camera pilot program.
Politicians are feeling pressure to make changes as thousands of Americans continue to protest what they believe is a culture of excessive force among some police departments — force that is often directed at poor minority men. It's unclear if these two policemen's murders will slow the pace of these reforms or affect the ongoing anti-police-brutality protests in many American cities in the coming weeks.
Former New York Gov. George Pataki tweeted that both de Blasio and Attorney General Eric Holder's "rhetoric" on police were to blame for the deaths, linking the mayor to the Obama administration.
[/sociallocker]
[facebook][tweet][digg][stumble][Google]
[one_third]
[/one_third] [one_third] [/one_third] [one_third_last] [/one_third_last]
Comments
comments