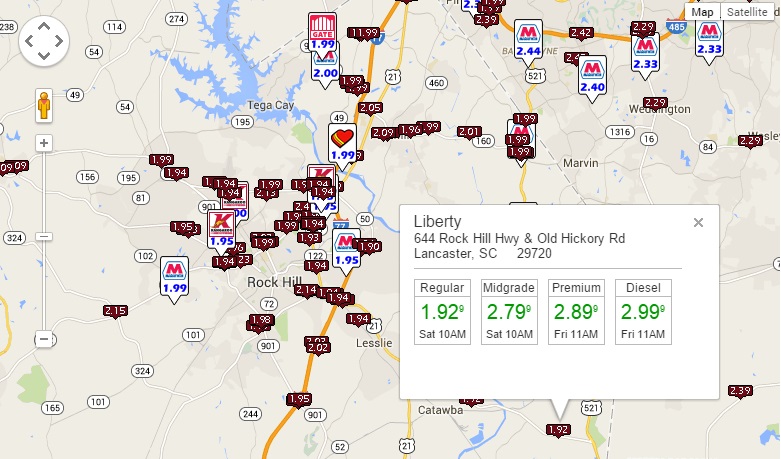 Although we haven't seen gas prices fall this fast in over 10 years, experts at Gas Buddy are predicting that prices will continue to fall for at least the next three days, so you may want to wait to fill up.
South Carolina has historically had some of the lowest gasoline prices in the country due to our incredibly low taxes, and now with the influx coming from Charleston and Savannah, they're now even lower.
Gas prices haven't fallen this quickly since before the economic decline of 2007, according to AAA Carolinas, and are expected to continue declining through the start of 2015 due to an abundant supply in the U.S. and less people driving in the winter.
"We predict that it will fall another 10 to 15 cents to ring in the New Year," said Tiffany Wright, spokeswoman for AAA Carolinas.
[facebook][tweet][digg][stumble][Google]
Comments
comments