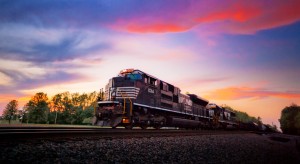 No matter what your interests happen to be, there is likely a job out there for you. Your mission would be to discover what your passions and skillsets are and match them up with a career. Alternatively, you can create one for yourself thanks to entrepreneurship and the free market. With that being said, some people have strong people skills and enjoy helping those around them. If that happens to be you, then you may be trying to narrow down the different career paths you could take. Here are a couple of ideal careers for those that enjoy helping others. 
Social Work 
There are so many disadvantaged families in society that need help and support. By choosing to become a social worker, you could help positively change the lives of many families. As a social worker your work would entail protecting vulnerable families as well as supporting families that need assistance. You'll be doing this by providing them with solutions as well as coping mechanisms that will help them manage their daily lives. There is also the option of focusing on clinical social work in which you'd end up diagnosing as well as treating mental, behavioral and emotional challenges. 
If you do decide to become a social worker, first choose a speciality. That could be working with children and families or geriatric social work in which you help elderly people and their families. After this, attain a bachelor's degree in social work or something closely related. Once you've completed studies you may need to get a state license to get started as a social worker, so check your state's requirements. The mean salary of a social worker was said to be $49,470 and in 2018 there were 707,400 jobs in this field.
Nursing 
There are millions of nurses and midwives around the world and they all play a very important role in healthcare. They manage communication between patients and doctors, care for patients and administer medicine on a daily basis. If you can see yourself engaging with patients and doctors every day, then it's a career that you should look into. 
The good thing about nursing is that there is career progression and you don't have to stay in the same position for years on end. After a few years as an actively practicing registered nurse, it's possible to advance to more leadership roles. 
For those that have always wanted to work with infants, you could take an online DNP program which will prepare you to lead nursing care for infants through their first two years of life. The fact that you can take the course online grants you the flexibility you need to both work and study. 
Entrepreneur 
Being an entrepreneur can be the ultimate career path, especially if you're business-minded. Your job would be to find a problem in the world to solve and use your business to do so. There are endless ways to serve and help people through business whether you choose to focus on selling a product or service. 
When starting a business, start by taking the time out to refine your idea. You want to be sure that the one you have is strong and truly adds value to the people you're targeting. The next step would be to flesh out your idea by writing a comprehensive business plan. Avoid skipping this step as this is where you'll find weak areas and potential challenges. The final steps before the actual launching of the business include securing funding, choosing a business structure, and then registering it with the IRS. 
Public Relations 
For the socialite or social butterfly, public relations could be the perfect role. You get to interact with clients and individuals from different walks of life and across varying industries. As a PR professional, you'd be managing the image of a person or organization. This can be an interesting role as you liaise with the media to ensure your client maintains a positive image in the public eye. This can be done through putting out press releases and news stories in relevant publications. 
To be successful in this role, building a strong network is a must. Getting a degree in public relations, journalism, or communications as well as relevant experience will increase your chances of scoring your ideal job as well. 
Teacher 
Teaching is another rewarding career that would enable you to help people on a daily basis. You can choose to teach any age group, whether it be kindergarten students or high school students. Think about subjects that you would thoroughly enjoy teaching and then getting the necessary qualifications. 
The level that you teach will determine your career path, so it's important to know this beforehand to avoid wasting time and money. If you want to be a K-12 public school teacher, a bachelor's degree will be required. Classroom experience is also a must, so be prepared to get supervised educational experience. Once you've gotten the required amount, you can then obtain your license or certification and begin teaching. Some of the highest paid teachers earning $100,000 plus are law, engineering, economics and physics teachers. 
Counseling 
Life can be tough but having a professional to help you talk through your issues can make it easier. If you're a good listener, then being a counselor is a way to help people. Aside from listening to their problems, you may also provide therapies which should equip them with practical skills they need to resolve issues and make positive changes in their lives. 
There are various types of counseling to choose from such as marital, mental health, and rehabilitation. If you want to help young people, perhaps consider finding employment in a school. To begin your journey, get a bachelor's degree in psychology or something closely related. You can then go on to get a masters as in most cases, you need one to become a licensed counselor. Getting certified is optional but it would definitely give you a competitive edge. 
Human Resources 
Another path to consider is human resources. You would be helping employees to reach their greatest potential within the workplace. On a daily basis, your role would consist of recruiting, screening, interviewing and also placing workers. Beyond that, you'd be in charge of employee relations, payroll, training and helping meet their general needs. 
To become an HR professional, get an undergraduate degree in human resources and then get relevant experience. Although you can enter the field without a degree, you'd be starting with entry level positions. At some point in your career you could also decide to do a masters degree as a means of getting better positions and standing out. 
Law 
Working as a lawyer is a career path that will take a significant amount of training and education. However, you'll be able to help people resolve legal challenges within different niche areas depending on your area of specialization. 
Some areas of law that you could pick from are bankruptcy, civil rights, criminal, family, and entertainment to mention a few. Think about which you're most passionate about and choose based on that. Becoming a lawyer requires that you complete a bachelor's degree program so that you can gain admission into law school. After law school, you'll need to pass the bar examination before you can begin practicing. After gaining years of experience, you could become a partner in a firm or open up one of your own. 
Charity 
Giving back is a passion for some people and if this sounds like you, you might want to consider charity work. There are numerous roles you could take up within a charity organization so think about where you'd be most functional. For instance, you may decide you want to focus on fundraising or on the other hand, you could work in a managerial position. 
To work within the charity sector, gaining experience is a must. Start by volunteering to see if it's something you can see yourself doing every day. Also, understand that it's a broad sector so think about which causes resonate most with you and which NGOs you could see yourself working in. 
Doctor 
 Becoming a medical doctor isn't easy but it can be worthwhile. You'll work with other medical professionals to help restore people to health and in some cases, save their lives. You could specialize in working as a cardiologist, dermatologist, or surgical doctor. 
To begin the journey, as with most medical professions, you'll need an undergraduate degree and then to attend medical school which will take four years. The next is residency training which could last 3-7 years before you're eligible for licensing as you'll be developing your technical skills. Waking up every day knowing that you're going to help improve the quality of life of other people should make the time spent worth it.
Choosing a career that helps to make the lives of the people around you better can lead to a very satisfying life. Although there are so many more careers beyond the ones mentioned above, hopefully, this is a good starting point to help you choose the right path. 
Comments
comments