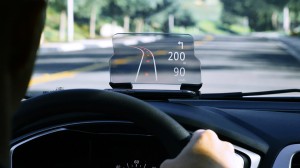 Founding a tech engineering startup sounds like a lofty and complicated goal to have, but it could also wind up being incredibly profitable if you're willing to put in the necessary research and work. Still, it's not something that anyone can just pick up and do on a whim because there will usually be an extensive amount of studying and effort involved. 
Even so, any technically inclined and business-minded individual has pretty good odds of succeeding to the extent that they'd no longer need to work a day job as the owner of a tech engineering company. Certain credentials and skills will improve your chances of success, but when you factor in the option to outsource the actual engineering processes, this sector can provide worthwhile opportunities to any reasonably creative entrepreneur. 
With that said, here's a 5-step guide that will help you make your dream of funding a tech engineering startup a reality:
1. Earn a Relevant Degree
While having a degree isn't a 100% requirement for becoming the owner of a tech engineering startup, actually knowing what you're doing before you dive in head first will help you avoid potentially disastrous mistakes and oversights. You might not be interested in becoming an actual engineer but, at a bare minimum, you'll need to understand how to operate a business that provides engineering services. 
An ideal degree type would be a Master's in Business Administration (MBA) with a specialization in engineering. For example, Kettering University has an MBA program online that's geared towards engineering. With an applicable degree in hand, you'll not only be better prepared to guide your company to success, you'll also be a more appealing candidate for investors who are looking for businesses that are operated by experienced and credentialed professionals. 
2. Identify Profitable Niches and Product Ideas
As a tech engineering startup, you don't want to be catering to obscure and unpopular niches because that will limit the number of prospects available at any given time. Try to accommodate the engineering needs of entrepreneurs within trending industries, such as smart home devices and mobile apps. With technology advancing so rapidly, there's an abundance of options to choose from in this regard. 
You can even offer to engineer alternatives to existing products, so entrepreneurs can use your services to create their own versions of popular devices and apps. Offering reverse engineering services alongside proprietary, from-scratch design packages, will help your startup capitalize on both unique inventions and existing tech trends. After all, most engineers aren't "re-inventing the wheel" or building "the next big thing" – they're just designing spin-offs or improvements of existing technologies. 
3. Cater to Upcoming Inventors
If you can find where the future inventors are congregating online, you will have found a huge portion of your potential market. Blogs and YouTube channels related to entrepreneurship, marketing, and design are usually your best bet when you're trying to isolate prime audiences for a tech engineering company. Essentially, you need to make your brand and it services known to people who might not even know that they're inventors. 
So many people have ideas for tech inventions, but feel as if they'll never have the technical skills or knowledge need to bring it into fruition. By letting that crowd know that your services are a legitimate option for outsourcing complex engineering tasks, you can give those would-be inventors a clear path to the market that they wouldn't have had otherwise. 
4. Create a User-Friendly Design Platform
The conventional method of collaborating with engineers involves participating in a lengthy consultation and sharing sketches or ideas manually. Many tech engineering startups are taking a more integrated and streamlined approach by giving their clients interactive design tools that can be used to create product outlines. 
You can do this by creating a drag-and-drop artistic interface that lets your site visitors put together new tech invention concepts in a 'what you see is what you get' (WYSIWYG) format. You could also suggest certain design software and provide educational guides and tutorials on your site to help your clients become more familiar with the various design and conceptualization processes involve – you can read product design books for inspiration in this department. 
5. Target Entrepreneurs and Inventors in Your Advertising Efforts
In every endeavor, you should be looking to promote your products or brands to the people who are most likely to be interested in them. In the case of a tech engineering startup, that means making your services visible and available to a wide variety of entrepreneurs, potential inventors, and other creative professionals. You can also create advertisements that cater to intersecting niches, such as web developers, programmers, graphic designers, marketers, and any other internet-based professionals who might be interested in having a tech product engineered. 
Most clients in this field are business people who have had an idea for a tech invention for a while but have been putting it on the backburner. When they stumble upon the ability to have those inventions engineered by a third-party and realize that they could get a business loan to finance the process, that's usually how tech engineering firms find most of their clients. 
Prepare a Well-Rounded Portfolio and Partner with Marketers
In closing, it's important to discuss one of the biggest hurdles you'll need to overcome as a brand-new tech engineering startup: lack of experience. While you might not have any actual client-commissioned work to showcase, you can still produce samples of your work for the purpose of putting a diverse portfolio on display. Once you've established an impressive portfolio and website, you'll have a marketable online presence that is worthy of full-fledged promotion. At that point, you can collaborate with a marketing team to start spreading brand awareness and making your engineering firm known to the world. 
In fact, the majority of your startup's budget should be put towards design and marketing services, as those will provide the greatest return and value for your money. This should include the commencement of a versatile content creation and distribution campaign. By spreading your brand's content around the web and linking back to your well-designed site, you'll be generating the kind of positive impressions and exposure that every startup needs to succeed. 
Comments
comments