Warm weather is finally here! Beach season is here and we have scowered the internet for the most useful beach products available – make the beach better! 
Here are the top ten most amazing beach products we could find;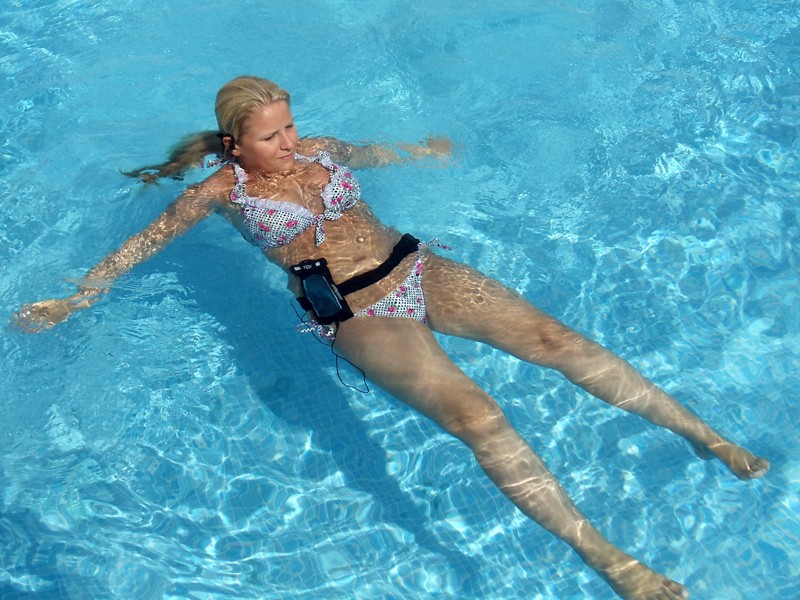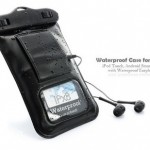 This waterproof case is IPX8 Certified to 65 feet (20m). It features a secure "2 Snap Lock System," allowing your device to be secure all day whether you are swimming, relaxing on the beach, boating, or drinking near water. The case has 2 clear sides so you can still use the picture taking & video recording capabilities of your device without worrying about potential damage. The case will float with your smartphone inside of it as long as there is a little air inside. The coolest feature is the included waterproof earphones that have been specially designed for this case – just put your phone into the waterproof case and connect the interior 3.5mm earphone plug to your phone and then connect the earphones into the exterior 3.5mm plug and you can listen to music underwater! Find out more details on Amazon.com by clicking here – DandyCase Waterproof Case with Underwater Earphones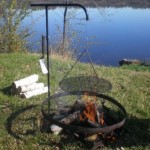 The perfect beach-fire grill for your summer vacation. Each one is individually hand crafted in Wisconsin. They are light weight and portable but durable and stable. The grill swings away from fire for easy food turning with a chain latch to raise and lower the grill height. There is a cable that rotates the grill for even cooking. It even features a self leveling cooking grate so your food will always stay in one place. These are perfect for throwing in you beach bag and setting up at your next beach fire party. Click here to find out more details on Amazon.com – Wimpy's Swing-away Campfire Grill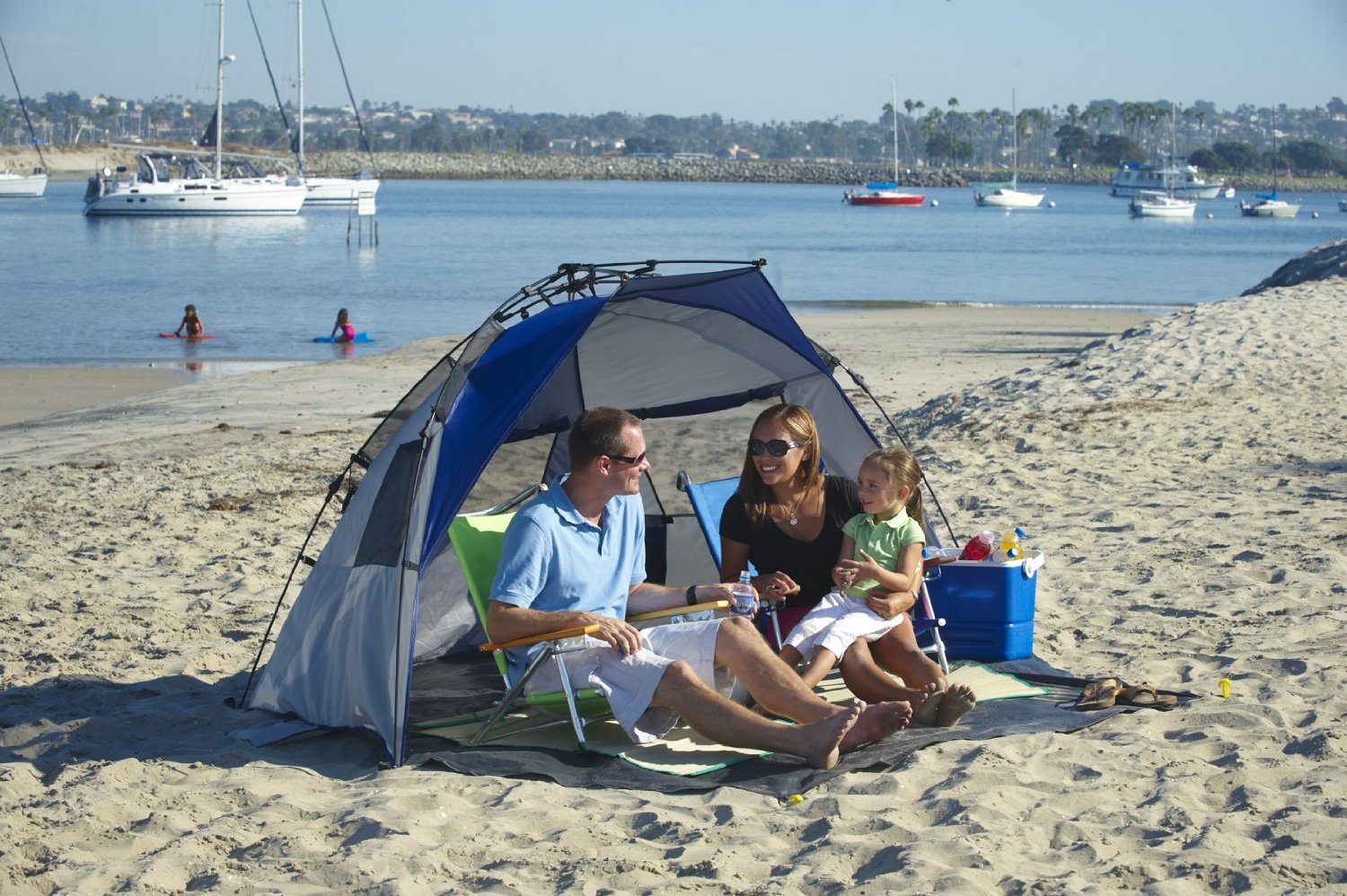 This beach tent is such a refreshing thing to have on any sunny day. It features a one-piece design, with instant push setup for a 3 seconds installation and 3 seconds take-down. 3 side double windows with fine mesh screen to block the sand. Front zipper door can be laid out as an extended floor or zipped up to become a change room. 4 built-in sand pockets and sand stakes to keep the tent on the ground. Tent, screen mesh and floor materials meet CPAI-84 fire retardant standard. Light weight only 6-Pounds, durable fiberglass frames with patented one touch design, tent comes with a carrying bag. Click here for more details on Amazon.com –  Genji Sports One-Step Instant Push Up Hexagon Beach Tent (Tall)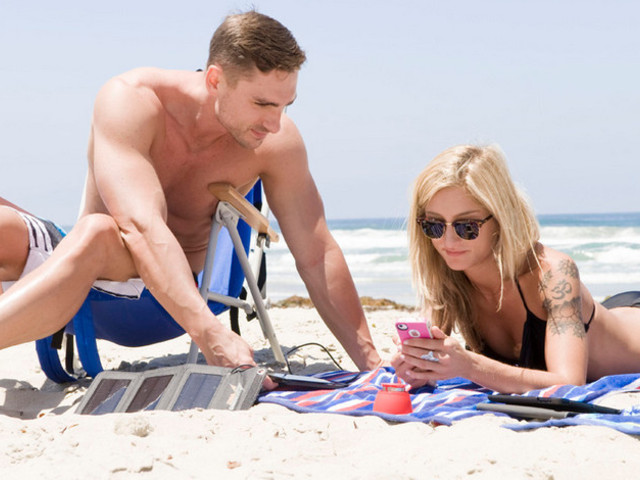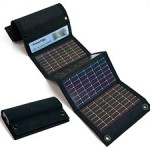 If you're going to the beach this summer, you need a solar charger. If you spend more than a few hours at the beach, your phone and iPad will get drained, why not take free limitless power from the sun? With a maximum output of 5V / 2A among two ports, power up any USB-charged gadget at speeds four times faster than a computer USB port. Perfect for the beach since it is waterproof. With solar panels faced with hardened PET plastic and bound together with heavy polyester canvas, this solar array sports ultimate weather-resistant durability. High-grade solar panels and premium circuitry ensure lifetime reliability. Click here for more details on Amazon.com – Anker® 14W Solar Panel Foldable Dual-port Solar Charger for 5V USB-charged Devices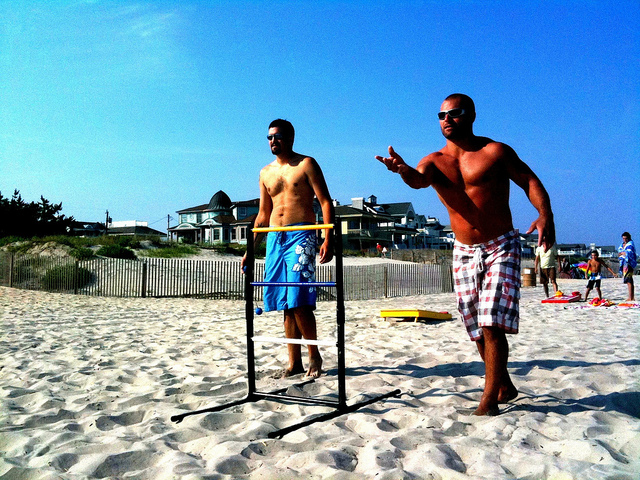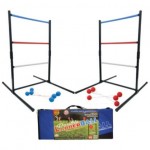 This new lightweight Double Ladderball set is great for tailgating, barbecues, family reunions, vacations, or general backyard fun. An American original, Ladderball was originally played by cowboys using split-rail fences and cow-wrangling bolas.Ladderball players try to land bolas on a series of crossbars. The concept of the game is trying to land bolas–essentially foot-long pieces of rope with golf balls attached to both ends–on a series of crossbars from 25 feet away. The top blue bar is worth three points, the middle red bar is worth two points, and the bottom white bar is worth one point. The game continues until one player or team reaches 21 points. This Double Ladderball set–which is ASTM safety tested and approved for indoor or outdoor use–includes two goal uprights, three red bolas, three blue bolas, and instructions. See more info on Amazon.com – Maranda Enterprises Double Ladderball Game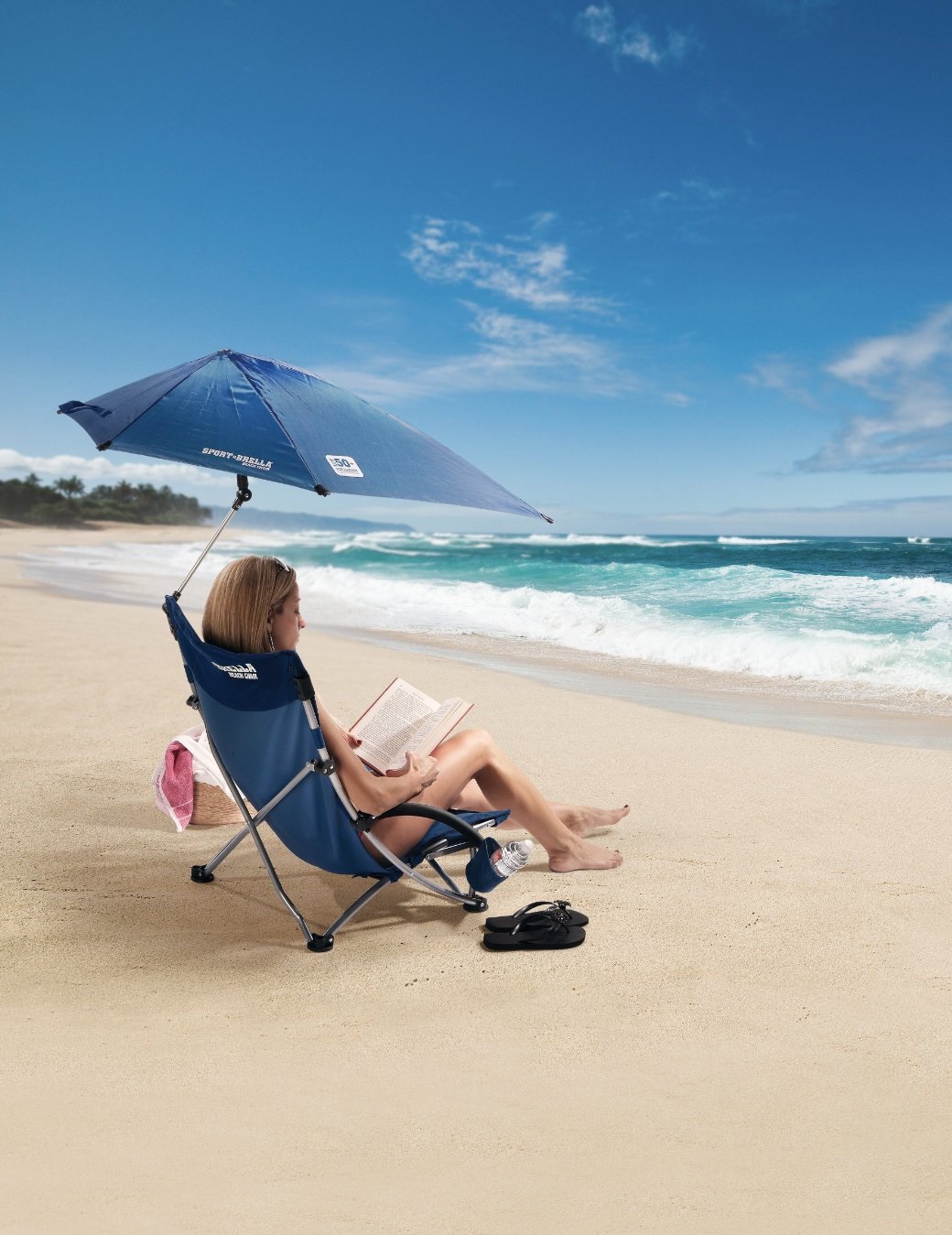 Sport-Brella Beach Chair, Blue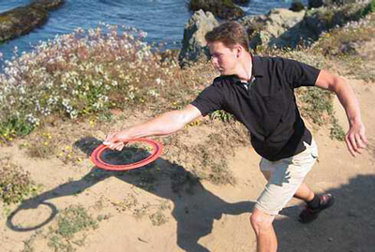 AEROBIE PRO RING (Colors May Vary)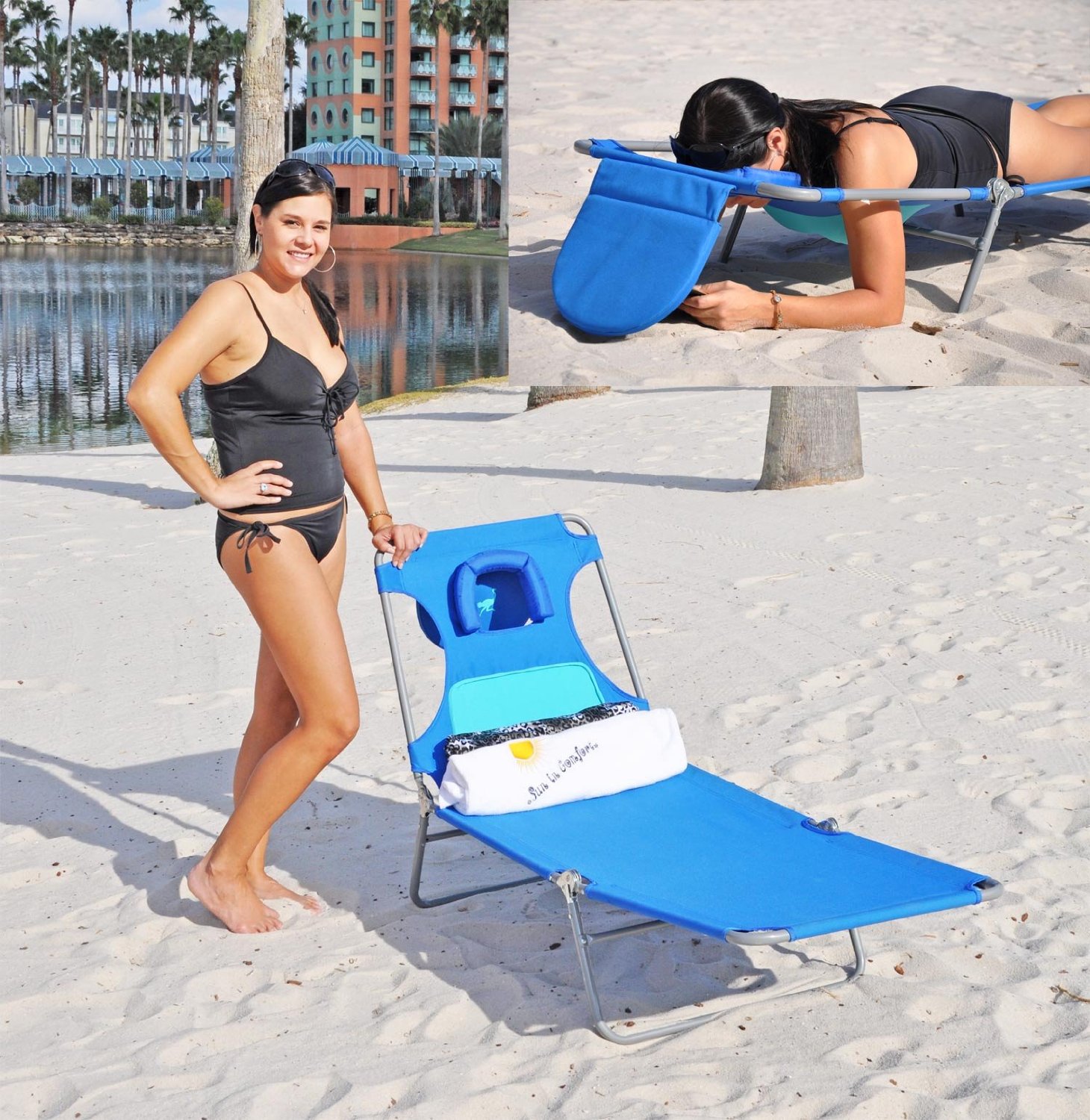 Ostrich Ladies Comfort Lounge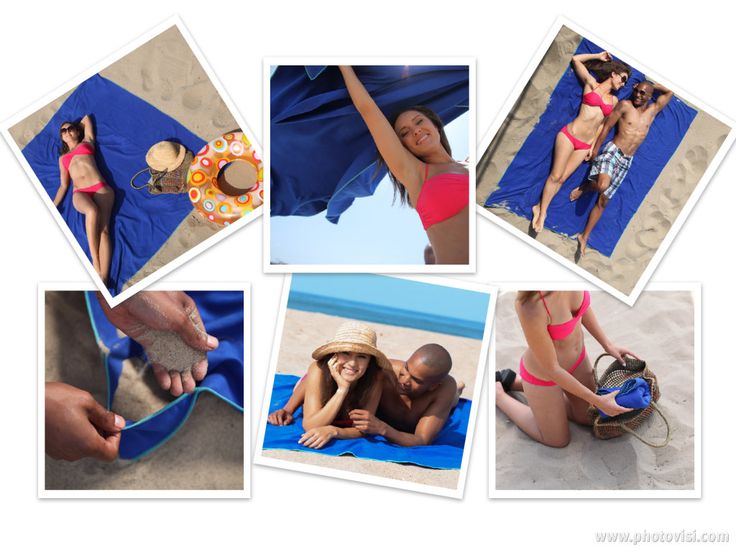 NEW! YogaRat 100% Microfiber SportLite Beach Blanket in six awesome colors! 76 x 64 inches. SportLite Towels by YogaRat are the Official Towel of the Los Angeles County Lifeguard Association.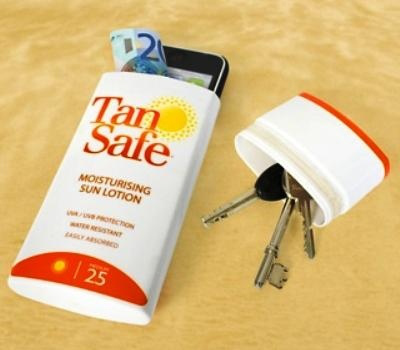 TanSafe – Portable Beach Safe
Comments
comments