Tomorrow is finally Valentines Day! If you're not quite sure yet what you will be doing, we got you covered!
Here are the top 5 things to do this Valentines Day in Charlotte;
#5 Open Mic Night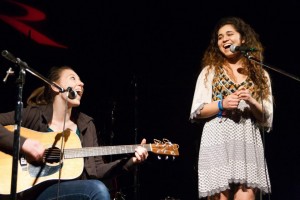 There are two free open mics available tomorrow night!
One will be at Mugs Coffee in South Charlotte on Park Road (between Tyvola and Woodlawn) starting at 7pm for spoken word and music
The other will be at The Smelly Cat in NoDa (if you don't know where it is, you shouldn't be in Charlotte) starting at 7:30pm for comedy
If you really want to impress your valentine and if you're incredibly talented, you can spit some lyrics at Mugs for a few minutes, then race up to NoDa to she her how funny you are.
#4 Non-Amateur Music
If you're the type of person that's not naturally gifted with spoken word, singing, or comedy, or you simply hate coffee shops, you can bring your date to one of the non-amateur music events coming to Charlotte.
Tomorrow night Faith Evans, 112 & Carl Thomas will be performing at The Ovens Auditorium (click here for tickets) and Big Head Todd and The Monsters will be performing at The Filmore (click here for tickets), both concerts will be starting at 8pm, so can only pick one.
If you're ridiculously hardcore, you could go to both of the open mic nights, and a concert.
#3 Enjoy The View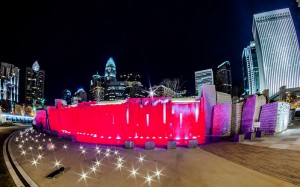 Tomorrow night will be nice and chilly – perfect for a blanket, body heat, and an amazing view. The top 3 views in the region are;
1. Crowders Mountain (a few miles west of Gastonia) – you can just make out Charlotte's skyline, as well as most of the state of North Carolina from the top
2. Jetton Park Beach (Cornelius) – watch the sun set over Lake Norman.
3. Romare Bearden Park (Uptown) – stare at the most beautiful skyline in the world and watch the stunning light show atop our incredible skyscrapers.
You could also go uptown to watch the lights after the open mic nights and concerts.
#2 Stay Inside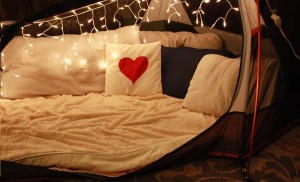 Light the candles, make some dinner, build a tent-fort, and rent a movie.
Just make sure it's a movie your valentine will like, such as Accidental Love (Jessica Biel, Jake Gyllenhaal), or The Last 5 Years (Anna Kendrick, Jeremy Jordan).
Unless you both love action movies, and hate romance, and valentines day.
If you want to get real crazy, you could go inside after the open mic nights, concerts, and sitting uptown.
#1 Get Fancy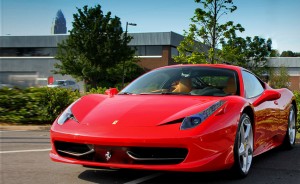 Groupon is now offering discounts on North Carolina wine tours, Ferrari rentals, horse-back riding, golf lessons, and painting classes.
After which you can take your date to one of the best restaurants in Charlotte to finish off a perfect day.
Make it a Valentines Day you'll truly never forget by doing all 5 on this list 🙂
Please share if you love doing awesome stuff! 
[facebook][tweet][digg][stumble][Google]
Comments
comments