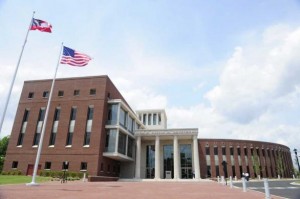 The City of Augusta's Commissioners has just made the final approval to raise taxes by nearly $8 million.
The original vote last month was to increase taxes by $9 million in Augusta, but that failed on a split vote, which left the Richmond County Tax Commissioner very concerned, as he was on deadline to get out tax bills sent out. "I'm hoping that it's a recess, I hope it's done today," commented Augusta Tax Commissioner Steven Kendrick.
Instead, the commission rushed through an amended the proposal to an $8 million hike, which allows the city to get out of a $5.3 million dollar budget hole without raiding the reserves. It will also replenishe the emergency fund that was depleted by February's ice storm.
"No one wants to raise property taxes, but we can't keep pulling out of reserves. The ice storm caused issues as well as in the emergency funds that has to be replaced," remarked Commissioner Mary Davis.
"The people need the services, we don't have the funds. We have to take care of the people and the people pay for the services but they expect to get those services," commented Commissioner Marion Williams.
Although $8 million sounds like a lot, it isn't too bad when spread over all of Augusta. For the owner of a $100,000 house, the increase means an additional $61.25 on this year's tax bills.
Finance officials say there is enough money to offer employees up to five days vacation buyback, and still leaving more than $380,000 that Commissioners can put toward new programs.
[facebook][tweet][digg][stumble][Google]
Comments
comments