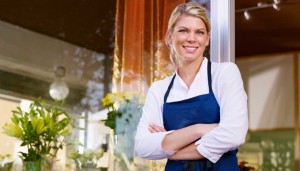 In the past several decades, women-owned businesses have become an increasingly important they have gone from just 5% of the economy to over 30%. Combined, these businesses currently generate trillions of dollars for the US economy, and employ tens of millions of workers. In spite of this, many female entrepreneurs still face incredible challenges in getting financed.
This past week, Tory Burch, fashion mogul and serial entrepreneur, shared her vision in from of hundreds of female entrepreneurs for helping women in the greater Charlotte region find financing. Her nonprofit , The Tory Burch Foundation is teaming up with Bank of America to promote Elizabeth Street Capital, an initiative launched in February that's designed to boost female-owned small businesses with mentors and access to capital. Bank of America has invested an initial amount of $10 million.
Eight loans have been issued so far, including a four-figure loan to buy a used truck for an ice cream business and $420k for a 22-room hotel.
"When I started my company, it was clear that there was a big need to help women in particular. The entrepreneurs I'm meeting are often having two jobs, they're single mothers. They're incredible business people." commented Tory.
Her foundation currently works with development financial institutions. In Charlotte, they are currently using Self-Help Credit Union.
The entrepreneur event this past week in Charlotte saw a wide range of industries represented, from food, to fashion, to construction and design.
Tory hopes to continue to see female entrepreneurship grow in the Charlotte region as more ideas are funded and counseled into success. If you would like more information about Tory's foundation, click here to visit her main site.
Comments
comments