The weekend is finally here again! If you're not quite sure yet what you will be doing, we got you covered!
Here are the top 5 things to do this weekend in Charlotte;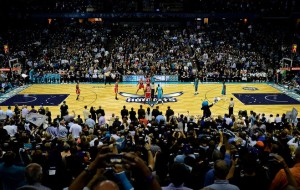 Groupon is now running a $16/seat special for all Hornet tickets in partnership with Fanxchange.
Formerly the Charlotte Bobcats, the current Hornets team made their NBA debut in the 2004–05 season. The franchise gradually improved its performance every year until the 2009–10 season, when they posted their first above-.500 record and first playoff appearance.
The team makes its den in Time Warner Cable Arena, where 20,000 fans cheer and taunt the players with cans of tuna to intensify their hunger for a league title.
Click here for more information or to purchase your tickets.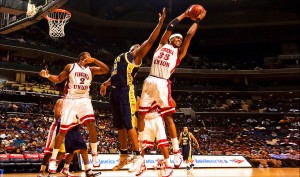 March Madness has now made Charlotte its home!
The tournament is known around the world as one of our nations premier sporting events.
The tournament officially started this week and there will be 2 rounds held at the Time Warner Cable Arena this coming Saturday the first will start at 12:40pm and the second will start at 7:10pm.
For tickets or more information click here.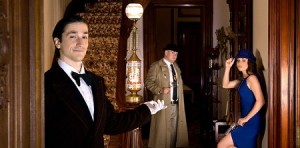 The ultimate murder mystery dinner experience is coming to Charlotte this weekend.
The Murder Mystery Company will be hosting multiple dinners this weekend at the Heirloom Restaurant, just north of Lake Wylie in Charlotte.
All dining detectives will get a full three-course, two-hour meal while at the same time, trying to figure out whodunit during this epicurean enigma. During your dinner, professional actors will be giving you clues and tips to help you decide who killed who.
For tickets or more information click here.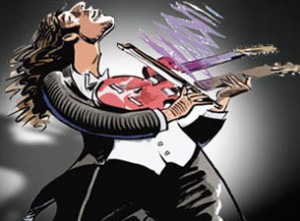 The Music of Led Zeppelin captures the sheer blast and power, riff for riff, of this classic band. Conducted by creator Brent Havens, the show features a heavy-hitting five piece band fronted by Randy Jackson with the Symphony adding musical depth and color to Zeppelin classics "Stairway to Heaven," "Heartbreaker," "Black Dog," "Kashmir," "Immigrant Song," and more.
The vision of the Charlotte Symphony is to be recognized as a "best in class" orchestra, reflecting and leading a dynamic and growing region.
To find out more information or to purchase tickets click here.
#1 Get Fancy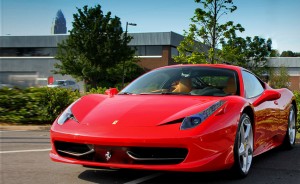 This weekend in Charlotte, Groupon is now offering discounts on;
North Carolina wine tours, Ferrari rentalshorse-back riding, golf lessons, and painting classes.
After which you can check out one of the best restaurants in Charlotte to finish off a perfect day.
Hope everyone has an incredible weekend in Charlotte!
Please share if you love doing awesome stuff! 
[facebook][tweet][digg][stumble][Google]
Comments
comments