A Mississippi black church was just set on fire and vandalized by what appears to be Donald Trump supporters.
Late last night the Hopewell Missionary Baptist Church in Greenville, Mississippi was set on fire and pro-Donald Trump graffiti was spray painted on the side: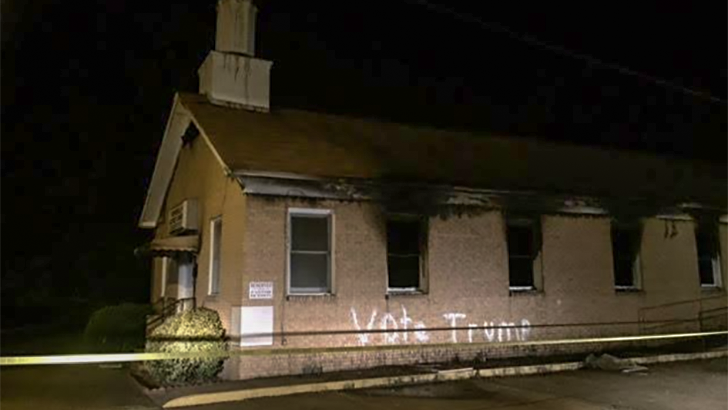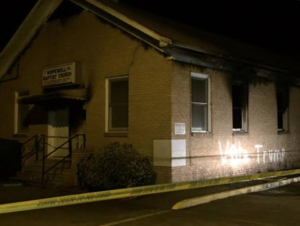 The Delta Daily News reported that the majority of the damage was done to the main sanctuary and exterior of building, but no injuries were reported injuries.
The Greenville Police Department did not offer a comment, and told reporters to direct all further questions to the Greenville mayor's office.
Spoke to Greenville, Mississippi mayor about fire, "vote Trump" graffiti at historically black church in his town https://t.co/Nd5AyUA9ai pic.twitter.com/fcgyPL4YUs

— Allegra Kirkland (@allegrakirkland) November 2, 2016
The FBI has just announced that it is aware of the situation and is investigating to "determine if any civil rights crimes were committed."
Comments
comments